Preds, Ads have decisions to make after signing Johan Alm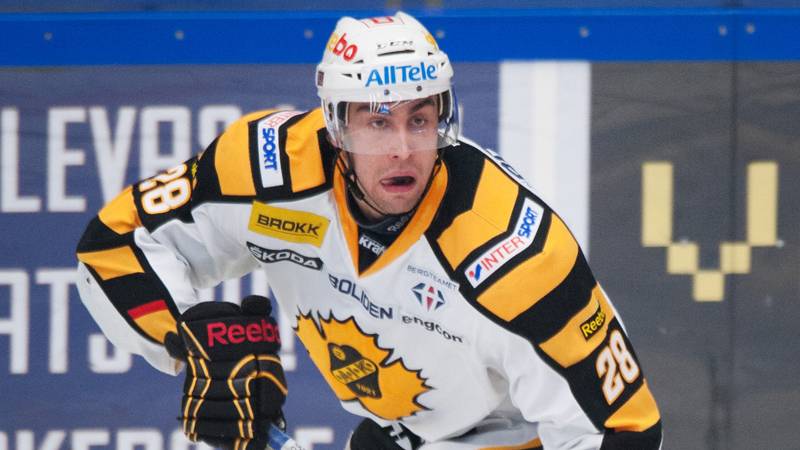 The Nashville Predators announced on Wednesday that they signed free agent defenseman Johan Alm.
Alm, 22, has quite a decorated resume. The last two seasons, he's won back-to-back Swedish Hockey League titles with Skelleftea and, in 2010, won a silver medal as part of Sweden's under-18 World Junior squad. According to the press release, Alm is expected to play in North America for the first time next season.
The question now becomes "what are the Admirals going to do with all these defensemen?" Barring trades or other moves, Milwaukee's depth chart is about to bust at the seams. Prospects Jonathan Diaby, Garrett Noonan, Mikko Vainonen and the recently acquired Jaynen Rissling will all be embarking on their first full professional season.
"They're all kids that are slated to play an awful lot there," Predators Assistant General Manager Paul Fenton said. "Those four guys are particularly going to cut their teeth in Milwaukee and, hopefully, do a good job for us. They all play a variety of roles. Some are defensive, some are size guys and some are offensive guys."
But those aren't the only players slated to patrol the Bradley Center blueline next year. Charles-Olivier Roussel, second-year man Joonas Jarvinen, last year's leading scorer among the team's defenseman Anthony Bitetto and now Alm are all in the mix, bringing the count to eight.
"We have some decisions to make on a lot of the other guys, including Valentine," Fenton said.
Scott Valentine, one of the younger leaders of the group, is a restricted free agent and may be donning a different sweater come October 2014. And then there's Taylor Aronson of the Cincinnati Cyclones. In his three years of professional hockey, he's only played 26 games at the AHL level but still has another year left on his deal and posted career numbers this past season (38 points in 65 games).
One thing is certain — barring a trade or other surprise move with RFA's Michael Del Zotto, Mattias Ekholm or Ryan Ellis — the Nashville defense corps is pretty well solidified.
"I don't see any of our guys [in Milwaukee] who can unseat somebody here in Nashville," Fenton confirmed. "Bitetto is pushing to get some time [at the NHL level] and we're hoping that Noonan is closer than you think because he's 23 years old."
The organization's future is bright but it also looks like the future is now.
"Our young defense corps we think [is] as good as anybody's in the league," Fenton said. "We just have to let them grow."
And, with five rookies, that's going to be an exercise in patience.
The official press release of the Alm signing is below.
---
Nashville, Tenn. (May 28, 2014) – Nashville Predators President of Hockey Operations/General Manager David Poile announced today that the club has signed free-agent defenseman Johan Alm (YOH-han AHLM) to a two-year entry-level contract. He is expected play his first season in North America in 2014-15.
Alm, 22 (1/28/92), has spent the past four seasons in the Skelleftea organization, winning back-to-back Swedish League titles in 2013 and 2014, and earning silver medals in 2011 and 2012. In 135 SHL games with Skelleftea and Frolunda since 2009-10, the 6-2, 209-pound blueliner has amassed 22 points (4g-18a), 72 penalty minutes and a +24 rating. He ranked fourth among all skaters in the 2014 SHL Playoffs in plus/minus rating (+9), after posting seven points (1g-6a) and a +16 rating in 30 games during the regular season. Six times in the last six seasons Alm has been a part of a championship or runner-up team at the under-18, junior or senior Swedish league levels.
A native of Skelleftea, Sweden, Alm has one international tournament to his credit playing in all six games for Sweden at the 2010 Under-18 World Championships and helping his nation to a silver medal.
---
PHOTO CREDIT: Aftonbladet (permission pending)