Preds announce Wilson, Bourque, Gaustad have been shut down…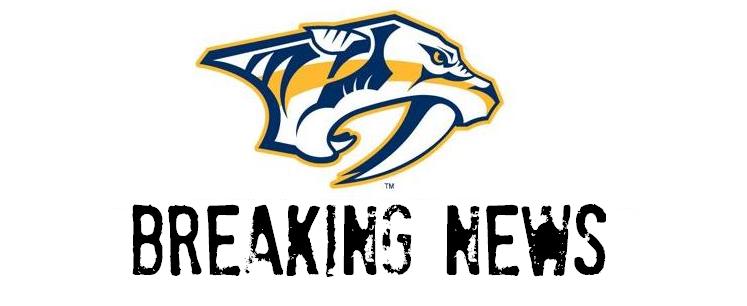 According to Kevin Wilson of the Nashville Predators' media relations department, injured forwards Colin Wilson, Gabriel Bourque and Paul Gaustad are being shut down for the remainder of the 2013 season.
All three will be undergoing season-ending surgeries and are expected to be back in time for training camp in September.
Wilson was the team's leading scorer (19 points) when he went down with an upper-body injury on March 9, Bourque has missed the last five games yet is still tied the team lead in goals (11) and Gaustad was the team's leading faceoff man (among players who have taken more than 10 draws), clicking at a 59.7% success rate and is even fifth in the league among players that have taken more than 300 draws.
With "Operation: Miracle" in full swing and only a 0.3% chance of making the post season, the Predators have no reason to rush anybody back from an injury. Also, the lower they finish in the standings, the greater their chance to win the top overall pick in the upcoming NHL Draft lottery.