Preds defenseman Vic Bartley to make his NHL debut tonight vs. Oilers…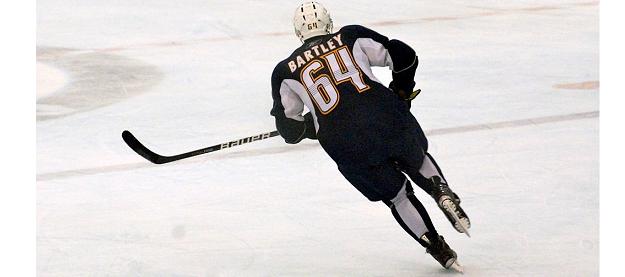 It was hinted at by The Tennessean's Josh Cooper earlier this morning and confirmed by injured forward Brandon Yip on Twitter. Nashville Predators defenseman Victor Bartley will make his NHL debut tonight against the Edmonton Oilers.
The former captain of the Regina Pats has taken an odd road to the National Hockey League, despite being just 25 years old. Bartley went undrafted out of junior and bounced between the AHL and ECHL for a couple years before signing a deal in the summer of 2010 that found him playing in Sweden. After a productive season in Allsvenskan (34 points in 52 games), the Predators approached him with a chance to come back to North America.
All Bartley's done since then is tally 65 points in 130 games, leading all Milwaukee Admirals defensemen in scoring both last year and so far this year.
Waiver wire pick-ups Bobby Butler and Zach Boychuk are also expected to make their Predators' debut tonight.
—
PHOTO CREDIT: Sarah Fuqua (used with permission)