Preds file for salary arbitration with Weber…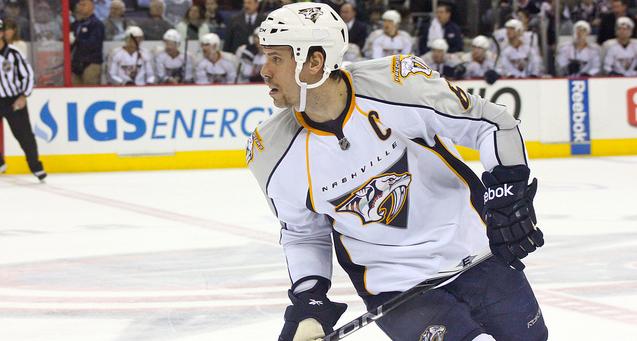 TSN is reporting that the Nashville Predators have filed for arbitration with captain Shea Weber.
Considering Weber is a Restricted Free Agent come July 1, this shouldn't shock anyone as it's purely a precautionary move. By filing for arbitration, the Predators ensure that no other team can come along and sign the Norris Trophy nominated defenseman to a ridiculous offer sheet. (RFA's cannot be signed to offer sheets during the arbitration process). And, because they can't, it buys General Manager David Poile more time to work out a deal.
The Tennessean's Josh Cooper made an astute observation, however. It seems as though Weber changed agents without anyone knowing. The name Jarrett Bousquet has never come up before in regards to Weber. Before tonight, it was believed that Don Meehan was representing the six-year veteran.
Another interesting note is that, at roughly 10:30pm Central, TSN's Ryan Rishaug tweeted that Bousquet was working "late into Friday night on an extension" for Weber. It'll be interesting to see if his sources had it a tad wrong and meant that the Predators were about to file for arbitration. Either way, things are happening in Music City.
—
PHOTO CREDIT: Dylan Moody // special to section303.com (used with permission)