Preds prospect Watson invited to Team USA junior camp…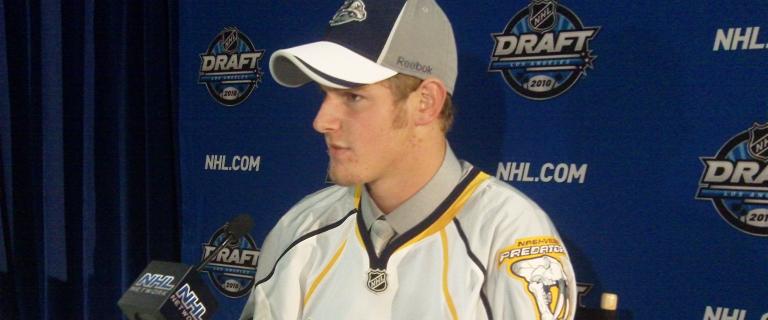 Now that Ryan Ellis is a professional hockey player, the Nashville Predators will not have a single prospect at Team Canada's Junior Development Camp this August.
They will, however, have one at USA Hockey's National Junior Evaluation Camp as 2010 first round pick Austin Watson is one of 40 to receive an invite.
Watson, 20, played on a terrible Peterborough Petes squad last year and still managed to post point-per-game numbers (68 points in 68 games). Matter of fact, the only Pete to produce more than Watson last year was 2011 draft prospect Matt Puempel (69 points). Peterborough finished the season 20-45-1 and allowed more than 100 goals than they scored.
Seeing Watson play with a more talented roster should uncover his true value and that's something the Predators are excited to see.
You can see the entire list of invites by CLICKING HERE.
—
PHOTO CREDIT: Jeremy K. Gover // section303.com