Preds get back to their identity, beat Coyotes…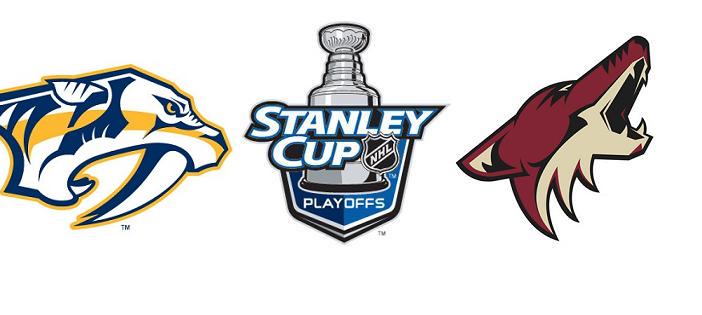 For the first time in this series, the Nashville Predators played Predator hockey and what do you know?
Without  team-suspended forwards Alexander Radulov and Andrei Kostitsyn at their disposal, the Preds got back to their identity and beat the Phoenix Coyotes 2-0 in front of 17,113 at Bridgestone Arena. Phoenix now leads the series 2-1.
Pekka Rinne turned in 32 saves for his first career postseason shutout and the Preds got goals from David Legwand and Mike Fisher, pulling within one of the Coyotes in the best-of-seven series.
"We know we didn't play well in game two," Preds defenseman Ryan Suter said. "So, for us, it was kind of embarrassing, our effort. We knew we had to come out and play the way we're capable of playing."
In the first, Phoenix goaltender Mike Smith went wondering and, when he did, Gabriel Bourque forced a turnover and got it to Legwand in the slot. Legwand made no mistake and bagged his third goal of the postseason to give his team a 1-0 lead.
Still in the opening frame, Fisher scored his first goal of the playoffs when he took a Sergei Kostitsyn feed and tried to get it back to the Belarusian winger. His return pass went off of Smith's stick, however, and into the net.
Nashville thought they had made it 3-0 thanks to Legwand jamming home a loose puck but the officials ruled "intent to blow" while Smith was down making the save. Instead of carrying a three goal lead into the locker room for the first intermission, the Preds brought a two goal lead but it was all they would need on this night, shutting the door the rest of the way.
"I thought we gave up two easy goals; unearned goals, really," said Phoenix Head Coach Dave Tippett. "When you look at the situation, you knew they were going to come hard and we gave them that early energy."
Colin Wilson, Matt Halischuk and Jordin Tootoo all played well so the big question now for Trotz is who does he put in the lineup for game four?
"It was a statement (by those guys)," Trotz said. "I think it's a privilege to play in the Stanley Cup Playoffs — to play for the Cup — and those guys took advantage of the privilege of playing. It will be very hard to change a whole lot from that group."
With a win on Friday night, the Predators can pull even in the series, 2-2. The Coyotes do not want to go back to Glendale, Arizona after dropping two games away from home. With that kind of momentum, the proverbial snowball may have picked up too much speed.
"Like every game, you've got to reset and adjust a couple of things," Tippet said. "We'll come back and look to get a split."
Puck drops at 6:30pm Central.
MY THREE STARS (as voted on with 7:01 remaining in regulation):
1) Mike Fisher (NSH)
2) Martin Erat (NSH)
3) David Legwand (NSH)
THE THREE STARS OF THE GAME:
1) Pekka Rinne (NSH)
2) David Legwand (NSH)
3) Mike Fisher (NSH)
—
PHOTO CREDIT: Jeremy K. Gover // section303.com