Preds get goals from six different players, beat Avs…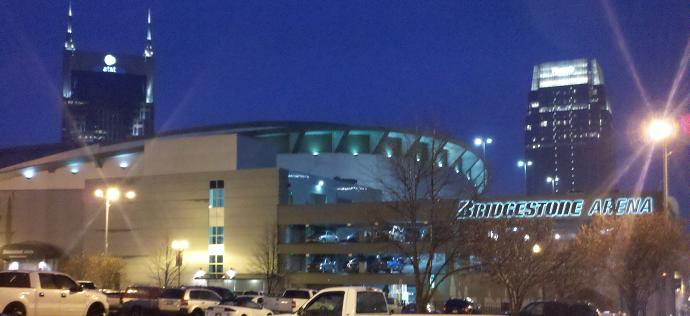 It was the most meaningless Nashville Predators game since April 4, 2008.
The Chicago Blackhawks beat the Detroit Red Wings this afternoon, locking Detroit in 5th place in the Western Conference and giving the Preds home ice advantage in the first round. Therefore, tonight's tilt against the Colorado Avalanche meant absolutely nothing.
The good news? Nashville didn't play like it.
The Preds beat the Avs 6-1, hustling on every play, never giving up on a puck and furiously skating to beat out icing calls, all in a game that didn't matter one way or the other. Even more than the six goals, that had to be the most impressive aspect of the night for Nashville.
Only Anaheim's Jonas Hiller has played in more games than Pekka Rinne and, thanks to the shootout win by Detroit earlier in the day, he was given the night off. Anders Lindback turned aside 34 Colorado shots in the victory. He wouldn't finish the contest, however. Rinne was forced into action early in the final period after Ryan Ellis fell on top of a scrambling Lindback.
Lindback is now 3-0-0 in his last three starts, finishing the 2011-12 campaign 5-8-0.
Rinne would save all 10 shots he faced to preserve Lindback's 5th win of the season.
David Legwand got the scoring started. Early in the first period, Gabriel Bourque hit him with a pass in the slot and he was able to put the puck past Jean-Sebastian Giguere.
Matt Duchene would tie the game for Colorado a few minutes later but rookie Craig Smith answered with his 14th goal of the year, third all-time among Predators rookies.
While the final seconds ticked off the clock in the first, Patric Hornqvist tipped a Kevin Klein shot out of mid-air to put Nashville up 3-1 headed into the locker room.
In the middle frame, another rookie chipped in for the Preds. This time it was freshman blueliner Roman Josi who one-timed a perfect back door pass by Smith to give Nashville the 4-1 lead.
In the final frame of Nashville's 2011-12 regular season, Brandon Yip and Matt Halischuk, two guys who have been part of the healthy scratch rotation, both potted goals to round out the scoring.
After at least three days off, the Predators will face the Detroit Red Wings in the first round of the Stanley Cup Playoffs. The schedule for the series will be announced tomorrow at noon Central. Stay tuned to section303.com for all information.
THE THREE STARS OF THE GAME:
1) Anders Lindback (NSH)
2) Craig Smith (NSH)
3) Matt Halischuk (NSH)
—
PHOTO CREDIT: Jeremy K. Gover // section303.com