Preds have improved but have they improved enough?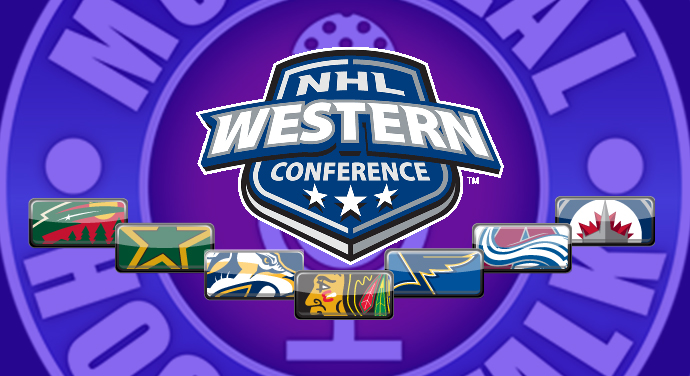 The NHL's Central Division is quite a gauntlet.
The Chicago Blackhawks have won two of the last five Stanley Cups and have been to the conference final four of the past six years. The Colorado Avalanche are the reigning Western Conference champions. The St. Louis Blues challenged for the Presidents Trophy until the final week of the year last season. The Minnesota Wild and Dallas Stars are just a goaltender away from being a contender. The Nashville Predators have a new offensive-minded identity.
(And there's the Winnipeg Jets but let's move on.)
In the current system, as little as three and as many as five Central teams can qualify for the playoffs. This doesn't bode well for the Preds because, let's face it, everyone else (sans Winnipeg) has gotten better.
Sure Nashville added some offensive fire power with James Neal, Mike Ribeiro, Derek Roy and Olli Jokinen but Chicago added Brad Richards, Colorado added Jarome Iginla, St. Louis added Paul Stastny, Dallas added Jason Spezza and Minnesota added Thomas Vanek.
Until they're not, the Blackhawks are Stanley Cup favorites year in and year out. That puts them in. Colorado won the West last year and looks poised for a similar run with Vezina Trophy finalist Semyon Varlamov. That means they're in. St. Louis has some questions in goal but their potent offensive attack and Ken Hitchcock–led system should get them into the post season. So they're in.
That's three right there. Can the Central force a fourth or even a fifth team in, thereby taking spots away from the mighty Pacific Division? Let's assume they get four in, which team gets the nod? Is it Dallas who added four-time 80-point scorer Spezza? Is it the defensively-responsible and now (hopefully) offensive-minded Predators? Or is it Vanek, Ryan Suter, Zach Parise and company up in St. Paul?
The fourth (and fifth?) place spots in the Central are completely up for grabs this year and the Predators have to hope that Pekka Rinne returns to form and the defense stays as solid as it's reputation. If those two areas of the ice are held down, the new look forward corps should propel Nashville into the playoffs for the first time in three years.
---
GRAPHIC CREDIT: HabsAddict.com