Preds prospect Ellis heads up Canada's 2011 WJC roster…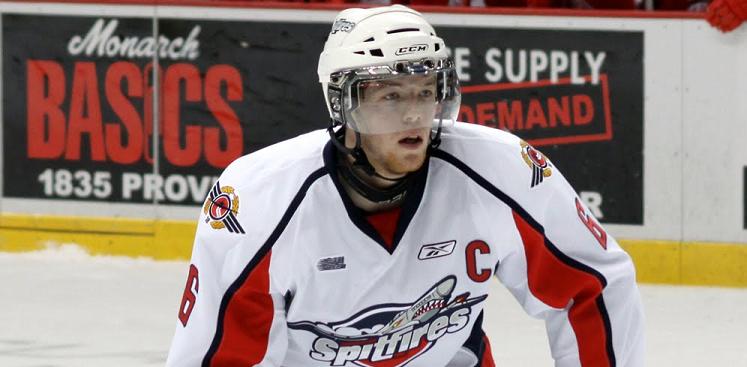 Team Canada's Selection Camp roster for the 2011 World Junior Championships in Buffalo, New York has been announced and there's a familiar face on it.
Barring injury, Nashville Predators 2009 first round pick Ryan Ellis will serve his country via the WJHC for the third time. He will try to add another medal to his already impressive trophy case which includes both a silver medal from the 2010 tournament and a gold medal from the 2009 games as well as two consecutive Memorial Cups.
Ellis is the captain of the Windsor Spitfires and very well could be named captain of Team Canada come the final roster announcement on December 15 as he is one of only three returning players.
One curious absence on the Team Canada Selection Camp roster however is fellow Nashville prospect Taylor Beck. The St. Catharines, Ontario native was tied for fourth in OHL scoring last season after posting 93 points in 61 games. Only Flyers prospect Luke Pither and the first two overall picks in this last summers NHL Draft Taylor Hall and Tyler Seguin scored more.
Beck, a left wing, is currently the Guelph Storm's third leading scorer but has played in two less games than the points leader Michael Latta, yet another Nashville Predators prospect.
While ready for the AHL level, Ellis was forced back to Windsor due to his age. The defenseman was unable to don a Milwaukee Admirals sweater this season due to an NHL rule stating that 20-year olds must either play with their NHL team or be sent back to their junior club.
He finished sixth in team scoring in last season's World Juniors with eight points. He has 15 career points in the tournament, the most all-time for a Canadian blueliner.
Team USA's World Junior Championship preliminary roster comes out Tuesday, December 7.
The 2011 tournament runs from December 26, 2010 to January 5, 2011.
—
PHOTO CREDIT: Tim Cornett, windsorspitfires.com