Preds prospect Miikka Salomaki to play for Finland in Lake Placid…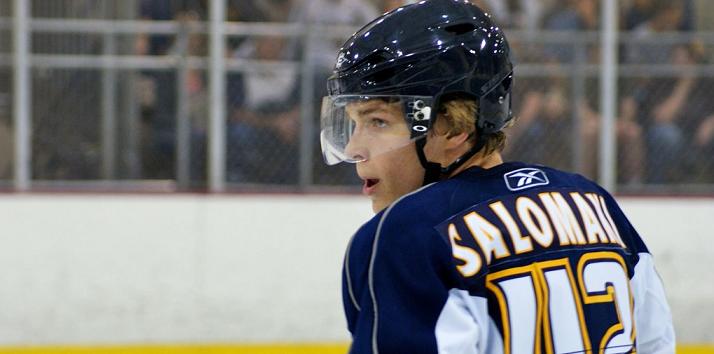 When it comes to Nashville Predators prospects and the World Junior Championships, over the years, you've heard names like Ryan Ellis (Canada), Ryan Suter (Team USA) and Roman Josi (Switzerland).
Well, it looks like you're about to add another name to that list: Miikka Salomaki.
The 2011 second round pick will be playing in Lake Placid, New York  in preparation for the 2012 World Junior Championships in Alberta, Canada. Team Finland released their exhibition roster this morning and the promising young winger is on it. With a strong showing in New York, Salomaki could very well be representing his country in Edmonton and Calgary, Alberta this December.
Salomaki comes from the same Finnish Elite League program (Karpat) that produced Preds goaltender and Vezina Trophy finalist Pekka Rinne. And if Nashville gets half the player Rinne is in Salomaki, they'll be thrilled.
You can find out more info about the exhibition tournament HERE.
—
SPECIAL THANKS to Twitter user @steffeG for the tip!
—
HEADLINE PHOTO CREDIT: Sarah Fuqua // special to section303.com (used with permission)
INSET PHOTO CREDIT: Jeremy K. Gover // section303.com