Preds roster shake-up: Halischuk, Mueller recalled; Bouillon, Svatos to IR…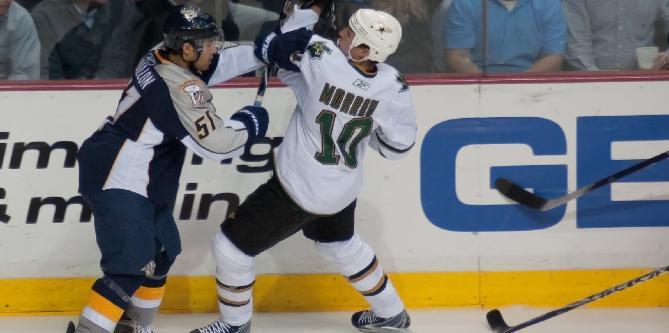 The Nashville Predators have recalled forwards Matt Halischuk and Chris Mueller from the Milwaukee Admirals and placed Francis Bouillon and Marek Svatos on injured reserve.
Halischuk and Mueller have developed pretty good chemistry while on a line with JP Dumont this month. They were both sent down during the NHL All-Star break as a financial move.
Bouillon reportedly had a separated shoulder after the game on January 16 but we've since found out that he suffered a concussion. Svatos collected three points in seven games with the Predators until he was sidelined with a lower-body injury following the game in Miami on January 13.
The constantly injured Svatos has now missed time in every NHL season he's ever played in.
Halischuk's three points in five games with the Preds is already a career high.
Bouillon needs just one more point to match his offensive production of last year.
—
PHOTO CREDIT: Paul Nicholson