Preds suffer second straight 5-0 loss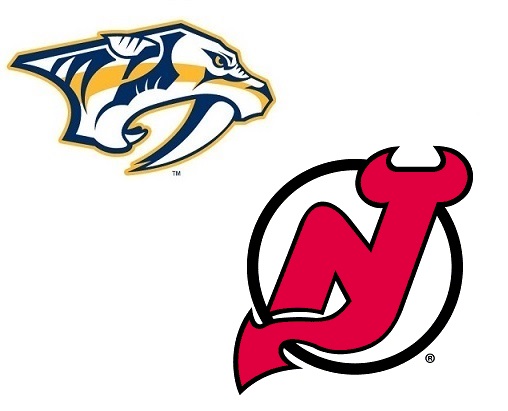 The last time the Nashville Predators were in the Prudential Center they were euphoric because they got to take Seth Jones with the fourth overall pick in the NHL Draft. After Friday's debacle in Winnipeg, the Preds needed a similar feeling.
They got the opposite.
In front of 12,964 at Prudential Center, the Devils out-talented the Predators, winning 5-0.
Goaltender Carter Hutton was trying to give his confidence a boost after an outing in which he allowed three goals before the opening period was even half over. Unfortunately, that confidence didn't get any better when, just 1:30 into the contest, legendary winger Jaromir Jagr tallied his 686th career goal and 1,700th point by putting a weak wrist shot past him to open the scoring.
New Jersey continued the onslaught early in the middle frame thanks to a tremendous effort by Ryan Carter. The former Green Bay Gambler carried into the zone, attacking the net but, before skating through the crease, tried to put it by Hutton's short side. The Nashville netminder made the initial stop but the rebound was put home by Cam Janssen when the Predators failed to pick him up coming in late.
Former Predator Marek Zidlicky added to the Devil lead when he let a shot go from the point in the second period. Steve Bernier was standing so close to Hutton that he could smell what he had for his pre-game meal and, as a result, the Preds goaltender couldn't see it to stop it and the Devils went up 3-0.
In the final frame, Travis Zajac one-timed a gorgeous pass from Jagr to out the game out of reach for Nashville.
The Devils would add another late marker by Mattias Tedenby to make it a 5-0 final score.
Hutton made 18 saves on 23 New Jersey shots but, if there's a silver lining, it's that he didn't struggle like he did on Friday. Only the first one — which was all the Devils would need on this night — could be placed squarely on his shoulders. The others were just pretty goals or tremendous efforts.
It was eerily appropriate that the Predators released a statement about injured goaltender and two-time Vezina Trophy finalist Pekka Rinne tonight as they have now allowed 10 goals in their past two games and at least four in each of their last five. A seven-game, 17-day road trip that started out so promising (five of a possible six points through three games) has turned into a disaster. In the five games thus far, the Preds are 2-2-1 with the talented Islanders up next and then the high-flying Pittsburgh Penguins to close out.
Puck drops in Long Island on Tuesday at 6:00pm Central.