Preds to give out gold t-shirts in hopes of a "Gold Out"…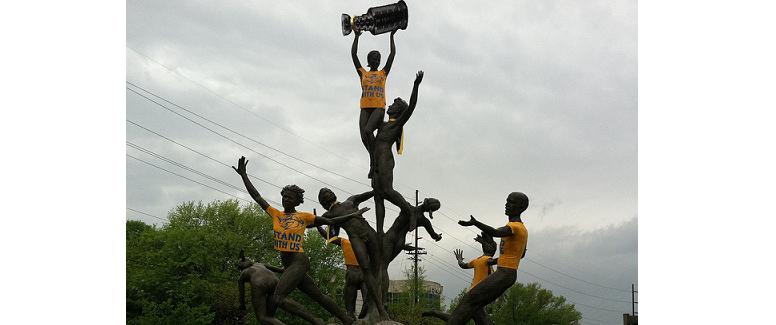 Per Nashville Predators CEO Jeff Cogen on 104.5 the Zone this morning, the team will be handing out gold t-shirts when you enter Bridgestone Arena for Games 3 and 4.
He says that the idea originated in the Preds locker room.
"A couple of players mentioned how cool the building was with the gold towels, standing o's, etc," Cogen told section303.com "'It's the best environment in the NHL. Why don't we do a gold out?' So with that we started the process and got it done."
Each fan, as they walk through the turnstiles for both home games, will receive a free gold "Stand With Us" shirt to help in the effort.
There are still tickets available for Games 3 and 4. You can get yours by calling 615-770-PUCK.
—
PHOTO CREDIT: our good friends over at nashvillest.com