Preds trade Alexander Sulzer to Panthers…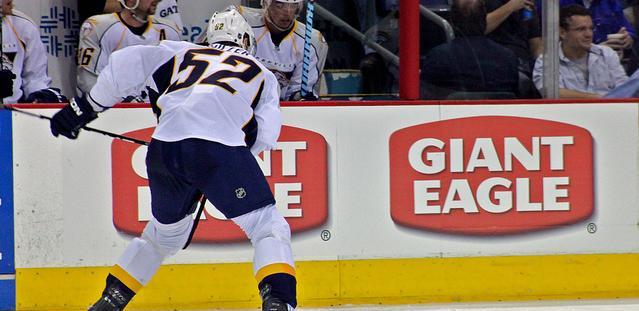 Nashville Predators defenseman Alexander Sulzer has been traded to the Florida Panthers for a conditional seventh round pick in the 2012 NHL Entry Draft.
The condition is, if the Panthers sign Sulzer for next season, the Predators get that draft pick. If he does not, it appears Nashville will get nothing in return.
I guess rookie blueliner Jonathan Blum has impressed so much that they were willing to part with Sulzer for potentially nothing.
The 26-year old Kaufbeuren, Germany native took the ice 53 times over the past three seasons for Nashville, tallying one goal and six points. He joins Mike Santorelli and Tomas Vokoun as former Predators dealt to the Panthers by General Manager David Poile. Another former Pred, Darcy Hordichuk, is also in Miami but wasn't traded there by Nashville.
One thing must be said: Sulzer was nothing short of a professional despite being this season's perma-scratch and seeing limited ice time. The guy came to work every day and worked his tail off in practice so he could be ready if called upon. We wish Sulzer nothing but loads of success with Florida.
Panthers fans, welcome him with open arms. He deserves it.
—
PHOTO CREDIT: Dylan Moody (used with permission)