In a curious move, Steve Sullivan put on IR by Preds…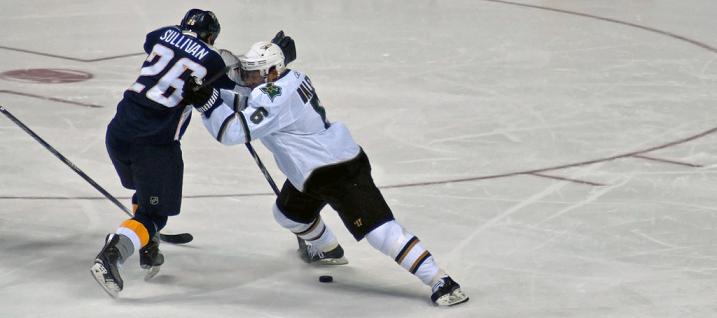 In a curious move by the Nashville Predators, veteran forward Steve Sullivan has been put on injured reserve.
The "Timmins Tornado" has just two points since returning from his most recent injury on February 5. Sullivan has dealt with a range of injuries since joining the Predators back in 2004. He even won the Masterton Award in 2009 after coming back to the NHL after sitting out nearly two full years with a back injury.
This latest ailment is being called a "recurring groin injury."
Whatever the case, it does create a hole in the Nashville roster. After losing Marek Svatos to the Ottawa Senators via waivers, trading Alexander Sulzer to the Florida Panthers and putting Wade Belak on waivers all in the last 24 hours, Sullivan's assignment to IR is either a stroke of genius by General Manager David Poile before he makes a trade or the worst-timed injury of the year for the Preds.
Seeing as how the NHL Trade Deadline is on Monday, the next couple days should be interesting for the Nashville Predators.
Buckle up Preds fans.
—
PHOTO CREDIT: Paul Nicholson // special to section303.com (used with permission)