PRESS RELEASE: Chris Mueller sent back down to Milwaukee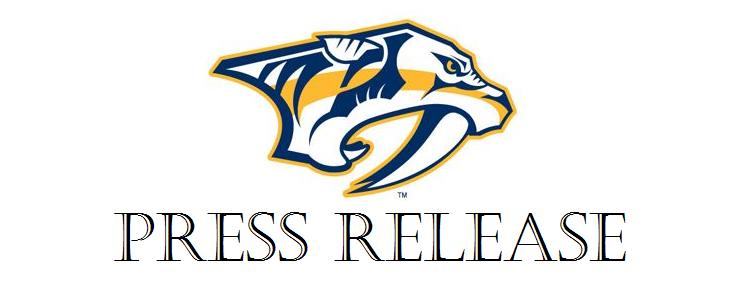 Nashville, Tenn. (January 18, 2012) – Nashville Predators President of Hockey Operations/General Manager David Poile announced today that the club has reassigned forward Chris Mueller (KRIHS MEW-luhr) to Milwaukee (AHL).
Mueller, 25 (3/6/86), suited up for two games during his four-day recall, going pointless. He returns to Milwaukee where he leads the team in points (15g-11a-26pts) and goals, playing in 33 of the Admirals 36 games in 2011-12. The West Seneca, N.Y., native is slated to appear in the 2012 AHL All-Star Classic in Atlantic City, N.J., on Jan. 29-30.
The Predators look to finish up their current three-game road trip with a win against the division-rival Columbus Blue Jackets tomorrow night at 6 p.m. (FS-TN, 102.5 The Game) before returning home on Saturday to take on the Chicago Blackhawks in a McDonald's Family 4 Pack matchup (7 p.m., FS-TN, 102.5 The Game). With Saturday's contest, the Predators look to attain their 15th sellout on the year, just one shy of the number hit in 2010-12. At this rate, the Predators are on pace to surpass the franchise record of 20 sellouts in a regular season, set in the team's first year of existence (1998-1999).