PRESS RELEASE: Fox Sports announces broadcast schedule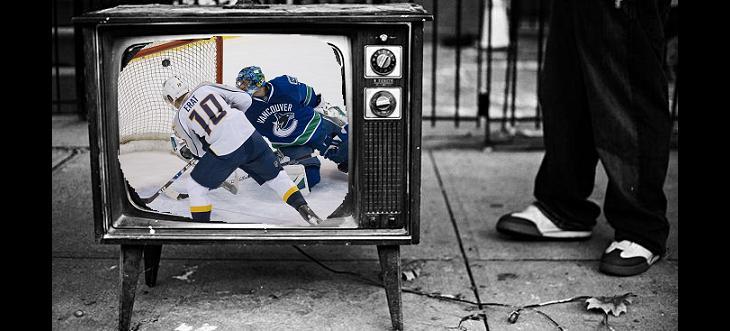 FOX Sports Tennessee, SportSouth to Televise Predators' Playoff Series vs. Ducks
FOX Sports Tennessee and SportSouth will televise the 2011 Stanley Cup Playoff Western Conference Quarterfinals between the Nashville Predators and the Anaheim Ducks. All games will be televised in high definition.  Please see below for a complete schedule.
Wed. 4/13 @ 9:30 PM SPSO (FSSO in KY)
Fri 4/15 @ 9:30 PM SPSO (FSSO in KY)
Sun 4/17 @ 5:00 PM FS TN
Wed 4/20 @ 7:30 PM FS TN
Fri 4/22 @ 9:00 PM FS TN
Sun 4/24 TBA
Tue 4/26 TBA
Predators LIVE postgame coverage with play-by-play announcer Pete Weber and analyst Terry Crisp will follow all game telecasts on FOX Sports Tennessee and SportSouth.  Expanded playoff coverage will be available on FOXSportsTennessee.com, which will feature all-access blogs, analysis and video from veteran NHL writer John Manasso.
The FOX Sports regional networks serving the Southeast – FOX Sports South, FOX Sports Carolinas, FOX Sports Tennessee and SportSouth – collectively reach more than 12.9 million cable and satellite households in seven states across the Southeast.  They are the television home of the Atlanta Braves, Atlanta Hawks, Atlanta Thrashers, Carolina Hurricanes, Charlotte Bobcats, Memphis Grizzlies and Nashville Predators, as well as the Atlantic Coast Conference, Southeastern Conference and Southern Conference, and offer expanded coverage of the University of Kentucky, University of South Carolina and University of Tennessee.  Combined, the four networks produce more than 800 live local events each year.  For more information, please visit FOXSportsSouth.com, FOXSportsCarolinas.com and FOXSportsTennessee.com.