PRESS RELEASE: Preds announce new senior credit facility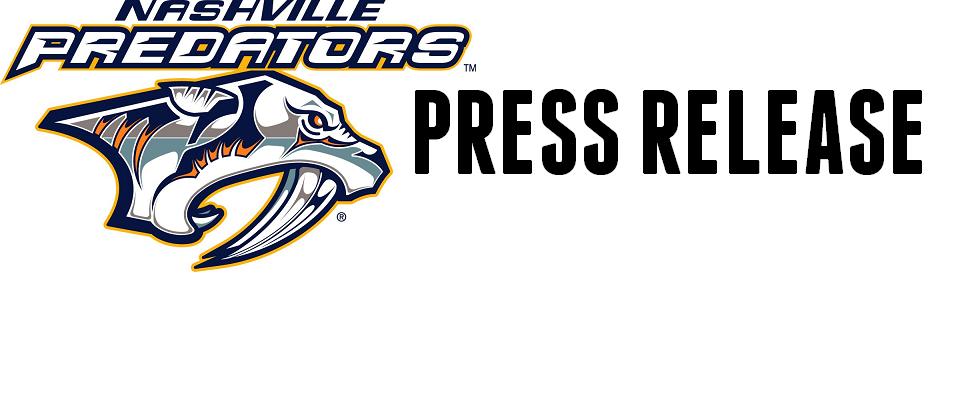 NASHVILLE PREDATORS ANNOUNCE NEW SENIOR CREDIT FACILITY
Nashville, Tenn. (January 4, 2011) – The Nashville Predators announced today the successful establishment of a new $75 million senior credit facility. The transaction, led by Regions Bank, was supported by a syndicate group consisting of financial institutions either headquartered within the Nashville community or with a significant Nashville corporate presence, including: First Tennessee, Fifth Third, Wells Fargo, Pinnacle, Avenue and CapStar banks. Morgan Joseph and Avondale Partners served as financial advisors and Bass, Berry & Sims served as legal counsel to the Nashville Predators.
 
"As we took this next step in solidifying the organization's financial foundation, it was important to our local ownership group that the transaction be led by an institution with a large Nashville presence like Regions and that it include a group of banks that have done so much within and for our community," Nashville Predators Chairman Tom Cigarran said. "The quality of the institutions participating in this transaction speaks to their belief in the importance of the Predators to our community and their belief in our future.
 
"This new credit facility is the latest step in the ownership group's commitment to put the Predators' organization on a firm, long-term financial footing. It will allow us to focus on pursuing our real goal: elevating Bridgestone Arena to the premier sports and entertainment venue in the country with a Stanley Cup Champion Nashville Predators hockey team as its centerpiece."
 
Regions Capital Markets was the sole Lead Arranger and Regions Bank served as the Administrative Agent. Regions Financial Corporation, with $133 billion in assets, is a member of the S&P 100 Index and one of the nation's largest full-service providers of consumer and commercial banking, trust, securities brokerage, mortgage and insurance products and services. Regions serves customers in 16 states across the South, Midwest and Texas, and through its subsidiary, Regions Bank, operates approximately 1,800 banking offices and 2,200 ATMs. Its investment and securities brokerage trust and asset management division, Morgan Keegan & Company Inc., provides services from more than 300 offices. Additional information about Regions and its full line of products and services can be found at regions.com.
 
Bridgestone Arena opened in December 1996 and has been the home of the National Hockey League's Nashville Predators since 1998. The facility has hosted more than 13 million guests for such events as the NCAA Men's Basketball Regional Tournament, SEC Men's & Women's Basketball Tournaments, as well as concerts for entertainers such as Paul McCartney, Garth Brooks, the Rolling Stones, Tim McGraw, Keith Urban, Taylor Swift, Jimmy Buffett, Elton John and Billy Joel. For more information on Bridgestone Arena and the Nashville Predators, visit bridgestonearena.com and nashvillepredators.com.