PRESS RELEASE: Test Drive a Toyota for Preds tickets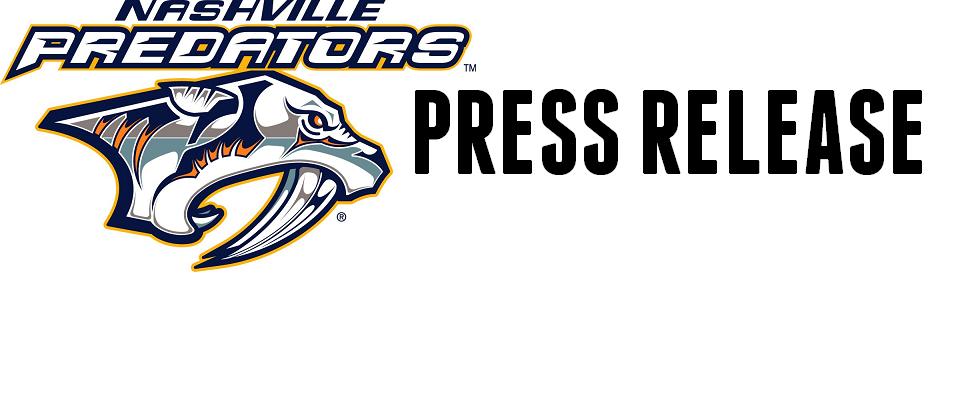 NASHVILLE PREDATORS AND TOYOTA TEAM UP FOR TEST DRIVE FOR TICKETS PROMOTION

Nashville, Tenn. (January 19, 2011) – The Nashville Predators and Toyota, in an extension of their long-standing partnership, have teamed up to give anyone test driving a Toyota at a Middle Tennessee Toyota Dealership complimentary tickets to an upcoming Predators game with their Test Drive for Tickets promotion.
 
With this promotion, anyone test driving a Toyota at a participating Middle Tennessee Toyota dealership now through Feb. 28 will receive two complementary tickets to an upcoming Nashville Predators game, courtesy of Toyota. In addition to tickets, each test driver will also be entered to win a zamboni ride during intermission at an upcoming Predators game. Anyone purchasing a vehicle through the promotion will receive a special gift from the Nashville Predators.
 
"This promotion is a great opportunity for two forward-thinking brands to come together and offer a unique opportunity where drivers can experience the thrill of attending a live NHL game by simply test driving a Toyota at a local dealership," Nashville Predators Senior Vice President of Corporate Development Chris Junghans said. "We've had tremendous success partnering with Toyota in the past and we are excited to see where this extension of our partnership takes us."
 
Participating Middle Tennessee Toyota dealers include: Beaman Toyota, Alexander Toyota Franklin, Rivergate Toyota, Cumberland Toyota, Alexander Toyota Murfreesboro, Joe Heitz Toyota, Ron Hibbard Toyota, Roberts Toyota and John Roberts Toyota.
 
Fresh off last night's 5-2 victory over the Phoenix Coyotes, the Predators head to Colorado on Thursday to take on the Avalanche (8 p.m. CT, FOX Sports Tennessee, 102.9 The Buzz) in Game Three of the team's season-long six game road trip – which doesn't see the team return to home ice until the calendar turns to February. Off the ice, the Predators are gearing up for several key fundraising events. The inaugural Predators Foundation GnashVegas Casino Gala and Auction, presented by Grand Avenue Luxury Transport Services, takes place on Thursday, Feb. 10 (all proceeds benefit the Nashville Predators Foundation) and the Fangtastic 5k, presented by Action Nissan, kicks off on Feb. 12 at 10 a.m. (a portion of each entry fee goes back to the Monroe Carell Jr. Children's Hospital at Vanderbilt). For more information on these and other off-ice happenings, visit nashvillepredators.com.