Recent history tells you who will lead the Preds in scoring this year…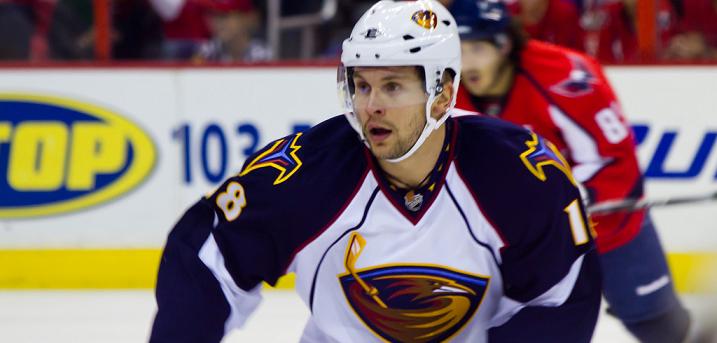 For years now, we've heard the same thing from the rest of the hockey world: "General Manager David Poile and Head Coach Barry Trotz always do more with less." While fans who watch the Nashville Predators on a night-in, night-out basis will tell them that the roster deserves a little more respect than that, in the last two seasons the hockey world appears to be right.
In the 2009-10 campaign, Patric Hornqvist made just $713,333. Yet he led the Nashville Predators in goals with 30 and tied Steve Sullivan in overall scoring with 51 points.
In 2010-11, Sergei Kostitsyn earned a mere $550,000. He may have been the lowest-paid full-time NHLer on the team but he became the Preds leading goal scorer with 23 and tied Martin Erat for the team lead in points with 50.
Given the recent trend of Predators forwards who earn less than $1 million, we've already figured out who's going to lead Nashville in scoring this year.
On July 4, Niclas Bergfors signed a one-year contract for just $575,000. He's a former first round pick of the New Jersey Devils, was a key component in the Ilya Kovalchuk deal back in February of 2010, and — somehow — even scored 44 points on two offensively challenged clubs that season. The Sodertalje, Sweden native is just 24 years old, has a lot of promise and knows that this may be his last chance at playing in the NHL. Almost the identical situation Kostitsyn was in last year.
Montreal couldn't wait to get rid of Kostitsyn and Poile was able to acquire him for goaltender Dan Ellis and forward Dustin Boyd, two guys that weren't going to be asked back anyway. Poile chatted with the Belarusian winger and basically explained to him that he would be given a chance to play with the big club but may need to prove his worth with the AHL affiliate Milwaukee Admirals. Kostitsyn appreciated the honesty and the up-front conversation and responded by signing a one-year, two-way deal worth less than what Wade Belak was making. All he did was go out and set new career highs in just about every offensive category.
Bergfors, although he's gotten a chance to play elsewhere, knows that he's in a similar situation. Word around the league is he's skilled but he's also soft and inconsistent. If he wants to stay in North America and play in the best league in the world, he needs to show that he'll do what it takes. Nashville will give him the chance to do just that.
If he's motivated, Bergfors will get every opportunity to play on a top line and try to rediscover his scoring touch. Given the talent he'll potentially be skating with — and the recent pattern of bargain salaries going on to lead the Preds in scoring — you should go ahead and use a middle round pick on him in your fantasy hockey draft this summer.
Nashville hopes Bergfors is the steal of the free agent class. And, quite honestly, if he scores in the 20 goal/45 point range, he will be.
History is on their side, after all.
—
ALL SALARY REFERENCES COURTESY OF CAPGEEK.COM
—
PHOTO CREDIT: Bridget Samuels // special to section303.com (used with permission)