REPORT: Preds place Kevin Henderson on waivers…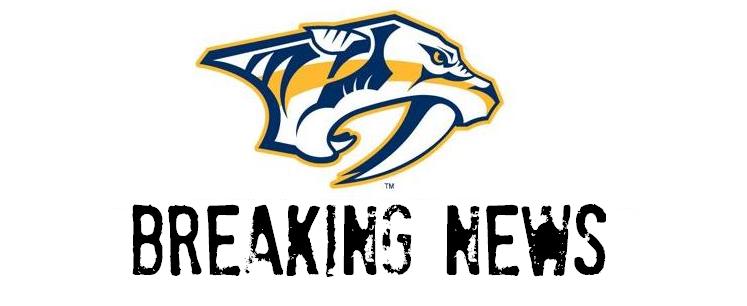 Both Renaud Lavoie of RDS and Bob McKenzie of TSN are reporting that the Nashville Predators have put forward Kevin Henderson on waivers.
Henderson, 25, signed a one-year, two-way deal with the Predators on July 1. The Toronto, Ontario native is a former undrafted prospect in the San Jose Sharks system. He's spent time with the Worcester Sharks, Cincinnati Cyclones (ECHL) and the Milwaukee Admirals over the past three seasons.
With just over 48 hours until the collective bargaining agreement expires between the National Hockey League and the Players Association, teams all over the league have put players on waivers today in an effort to send them to their respective AHL affiliates.
Defensemen Roman Josi and Ryan Ellis, as well as forward Gabriel Bourque, are the only three Nashville regulars (at the end of last season) who would still be eligible to play in Milwaukee without being exposed to waivers.
Henderson is a former junior teammate of Nick Spaling and Matt Halischuk. All three skated for the Kitchener Rangers in 2006-07 with Halischuk and Henderson tying for the team lead in goals with 33.