Rookie netminder Marek Mazanec to make first NHL start tonight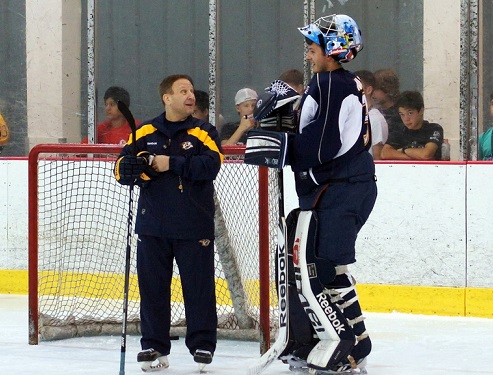 According to Josh Cooper of The Tennessean, rookie goaltender Marek Mazanec will make his first NHL start tonight.
The Nashville Predators chose Mazanec with their last pick in the 2012 NHL Draft. He won a Czech Extraliga Championship last season with HC Plzen and has 5-0-0 for the Milwaukee Admirals which means he hasn't lost a game since April 19.
When two-time Vezina Trophy finalist Pekka Rinne was shelved with an infection in his hip, Carter Hutton took over as the starter in Nashville. Despite compiling a 4-3-0 record this season, his goals against average of 3.53 and save-percentage of .887 leave a lot to be desired.
Mazanec and the Predators faceoff against the New York Islanders tonight at 6:00pm Central.
—
PHOTO CREDIT: Sarah Fuqua (used with permission)