Sakic, Roy and the Avs are showing you what posturing looks like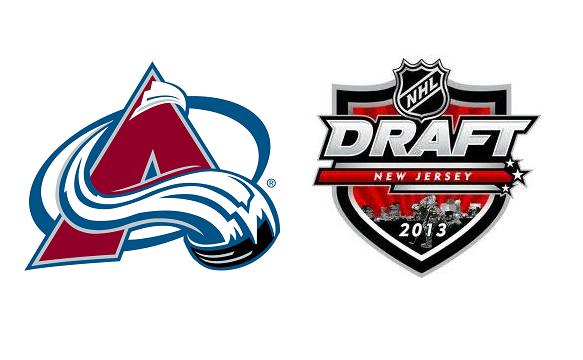 It's not everyday you see a team with the first overall pick posturing. After all, they have their pick of anybody? So what's there to posture about?
Last week, Joe Sakic, Colorado Avalanche Executive Vice President of Hockey Operations, told Adrian Dater of the Denver Post that they will pass on defenseman Seth Jones, the consensus top ranked prospect in this year's draft class. He said, instead, they would seriously consider winger Jonthan Drouin or centers Nathan MacKinnon and Aleksander Barkov.
New Avs Bench Boss — and former head coach in the QMJHL, the league in which Drouin and MacKinnon just finished playing in — Patrick Roy reinforced that stance to ESPN's Craig Custance last night, telling him "It would be tough for us not to take MacKinnon. (He's) ready to play tomorrow."
So where does the posturing come in? Enter the Florida Panthers.
Dater used his Sulia last night to say that he's hearing the Panthers are foaming at the mouth (our words, not his) to get MacKinnon. Well, Florida just happens to pick second. If MacKinnon is their guy, and Colorado knows it, the Avs may be able to create enough panic in Sunrise to prompt the Panthers to trade an asset in order to jump a spot. Furthermore, if the Avalanche are going to pick Jones, then why not move down a spot, get something from Florida and still get the guy they want?
Also, Roy admitted to Custance that Colorado has "received a lot of calls" for the top pick. That goes without saying, honestly, but it's also important for the team to put out there in, again, an effort to posture and apply some heat on Florida. Almost as if to say "you probably don't believe that we'll pass on Jones — and you'd be right. But, we'll take this chance to remind you that we're talking to other teams too. Do you want the first pick or would you like someone else to have it?"
If you're Colorado, why not try this strategy? You have until Sunday afternoon at 2:00pm Central to get what you can out of the situation. If Florida doesn't bite, okay. Who cares? You still get to pick your guy. Just because you told the media that you're passing on Jones doesn't mean you actually have to. Especially when you use open-ended language like "we're leaning more toward…" (Sakic) and "It would be tough for us not to take…" (Roy).
So, if you're a Nashville Predators fan and a tad anxious about Assistant General Manager Paul Fenton taking the Prudential Center stage only to say the name of a defenseman, take a deep breath. Jones is going to Colorado, whether they pick first or second. And, in the off chance they don't, we still believe there's still no way he falls past the Tampa Bay Lightning at three. (When a team has the top two scorers in the league yet allows the fifth most goals in the league, there's no question what their position of need is.)
All of the drama will unfold on (or before) this Sunday in Newark. Will the Avs deal the top pick? Will Tampa pick the Russian wild card Valeri Nichushkin? Will the Predators finally get their elite forward? section303.com will be there covering the event live so be sure to follow us on Twitter and "like" us Facebook.
Our draft coverage is presented by our good friends over at Copeland Wealth Management.