The Colin Wilson Show debuts tonight at Dave & Busters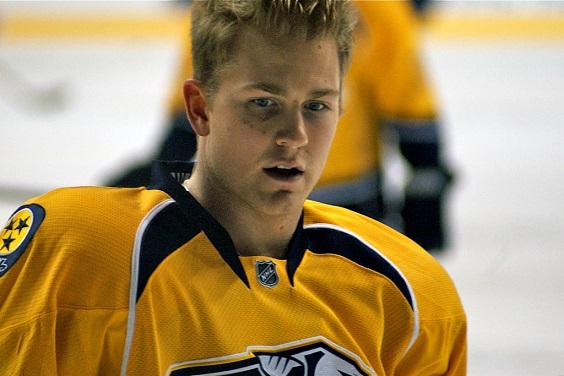 Two years ago it was the Jordin Tootoo Show. Last year it was the Kevin Klein Show. This year, 102.5 The Game brings you The Colin Wilson Show.
On 10 different Wednesday's throughout the season, the Nashville Predators 2013-14 Player Show will be hosted by none other than the 2008 first round pick himself. Every episode will broadcast live from Dave & Busters at the Opry Mills Mall starting at 7:00pm on the Predators flagship station and will feature a different player guest sitting in with Wilson.
Tonight's guest is forward Nick Spaling.
Wilson has never been one to shy away from saying what's on his mind, something that should serve him well in this arena.
"It'll be fun," Wilson said. "I've been on with other guys as the guest and it seems up my alley. I think I'll show a personality that fans want to see as opposed to just being a broken record saying the same [cliché] things."
Fans are invited to attend each broadcast, come prepared with a question during the audience Q&A portion of the show and bring their camera and Sharpie for a picture and autograph.
A full list of show dates is below so  you can plan accordingly.
October 9
October 16
December 4
December 11
January 8
February 26
March 5
March 26
April 2
April 9
—
PHOTO CREDIT: Sarah Fuqua (used with permission)