This weeks guest on The Colin Wilson Show has been announced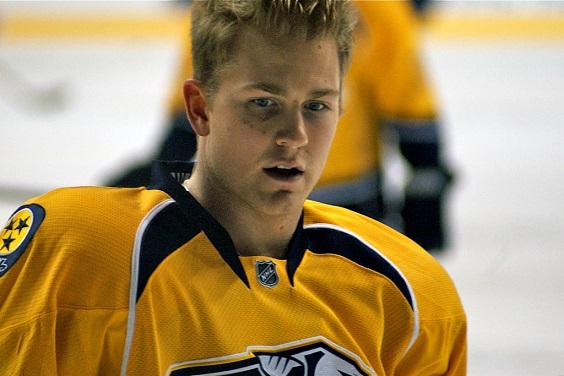 For 10 weeks out of the season, the flagship station of the Nashville Predators, 102.5 The Game (and 97.5 in Murfreesboro), brings you The Colin Wilson Show. Last week's special guest was Nick Spaling but tonight is your last chance to catch the show until December so make plans to come on down to Dave & Busters at the Opry Mills Mall starting at 7:00pm.
Tonight's guest is quickly becoming a fan favorite in Music City and you'll see why tonight. Forward Eric Nystrom was the first round pick of the Calgary Flames in 2002 and is the son of four-time Stanley Cup champion Bob Nystrom.
Fans are invited to attend each broadcast, come prepared with a question for the audience Q&A portion of the show and bring their camera and Sharpie for a picture and autograph.
A full list of show dates is below. All guests are typically announced 24 hours prior to the show but we'll keep a running list as they're announced.
October 9 || Nick Spaling
October 16 || Eric Nystrom
December 4
December 11
January 8
February 26
March 5
March 26
April 2
April 9
—
PHOTO CREDIT: Sarah Fuqua (used with permission)