The Preds are having a pizza party and YOU'RE invited!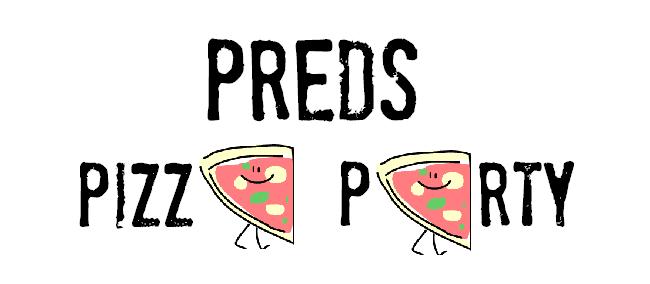 Free pizza? Free beverages? Pictures with Gnash?
What else are you doing on a Tuesday night? That's right, nothing. So come join the Nashville Predators, Hunt Brothers Pizza and your favorite Preds blogs for a pizza party!
Tuesday night, November 13, at 6:15pm at A-Game Sportsplex in Franklin, the Predators are promising a night you'll never forget. The best part? It won't cost you a single dime. All you have to do is wear gold and show up. The pizza and beverages will be supplied by Hunt Brothers and the entertainment will be supplied by Gnash.
Everyone will be meeting upstairs in "The Turf," the area above the basketball courts. When you walk in, just ask the front desk for the Preds Pizza Party. They'll direct you on where to go.
As an added bonus, one person will win our very last copy of NHL 13 for XBox 360, courtesy of EA Sports. Yet ANOTHER reason why you should pack up the family, the boyfriend or girlfriend and/or the dog (not really the dog) and head down to A-Game Sportsplex at 215 Gothic Court in Franklin tomorrow night at 6:15pm. We promise you won't be sorry.
Psst… we hear the Preds are bringing cameras so you don't want to be late as there are some surprises in store.
And free pizza. Don't forget about the free pizza.