Top 15 moments of the 2011-12 Preds season: #12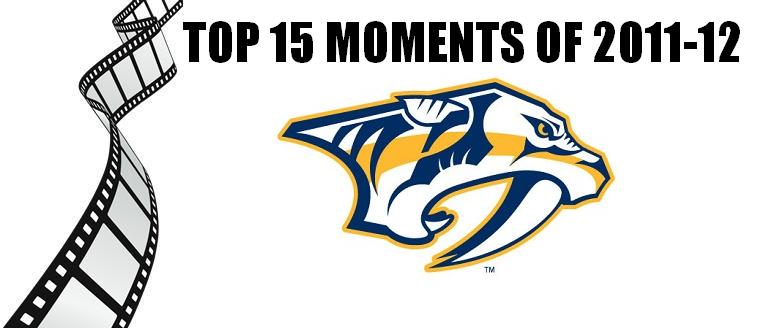 This is a multi-part series where we countdown our Top 15 moments of the Nashville Predators' 2011-12 season.
—
#12 :: PREDS BLAST AVALANCHE… WHEN THEY DON'T NEED TO
Just hours before their season finale against the Colorado Avalanche on April 7, the Preds watched as the Detroit Red Wings lost in a shootout to the Chicago Blackhawks. A Blackhawks win meant several things for Nashville. It meant they finally knew an opponent, it meant they would once again face their arch-rival in the post season and it meant they secured home ice advantage.
But it also meant something else. It meant they didn't have to try against Colorado.
Despite being able to phone it in and have it not matter, the Preds took to the ice and absolutely destroyed the Avs. 34 saves by Anders Lindback, 10 more by Pekka Rinne who had to enter the game late due to injury, and goals by David Legwand, Craig Smith, Patric Hornqvist, Roman Josi, Brandon Yip and Matt Halischuk, combined with the hustle on every play, the never-say-die attitude and furiously skating to beat out icing calls — all in a game where it didn't matter if they did any of that — made it one of the most impressive performances of the season for Nashville.
The win also meant the Predators would finish the season 4-1 in their last five and undefeated in the month of April. It was exactly the kind of win you hoped to see as a Predators fan headed into the playoffs.

—
RELATED READING:
—
VIDEO CREDIT: nhl.com