Top 15 moments of the 2011-12 Preds season: #13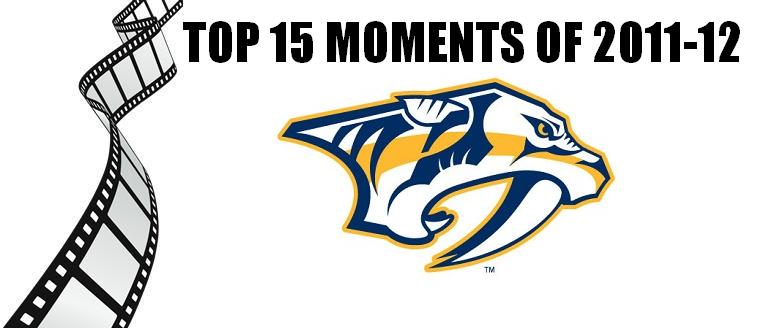 This is a multi-part series where we countdown our Top 15 moments of the Nashville Predators' 2011-12 season.
—
#13 :: THE 1,000th GAME
They may have lost the game 2-1 but, really, the result didn't matter on this night. The celebrations in the city, on the streets and in the stands on November 12, 2011 were all for the 1,000th regular season game in franchise history.
Here was an organization who has boasted the same Head Coach and the same General Manager since day one. A rare feat during the current sports landscape. If that wasn't impressive enough, they had posted a 463-403-60-73 record coming into the night, the best of any expansion franchise since 1991 at their 1,000th game mark.
As an added bonus, it was Brentwood, Tennessee native Blake Geoffrion's first game against the NHL team that made legends out of his family members. His great-grandfather Howie Morenz, his grandfather Bernie "Boom Boom" Geoffrion and his father Danny Geoffrion all played for the Habs during their careers. Morenz and "Boom Boom" would become Hockey Hall of Famers in 1945 and 1972, respectively.
Below is a video package highlighting the first 1,000 games in Nashville Predators history.

—
RELATED READING:
—
VIDEO CREDIT: nhl.com