Trotz: Forsberg will be allowed to play in World Juniors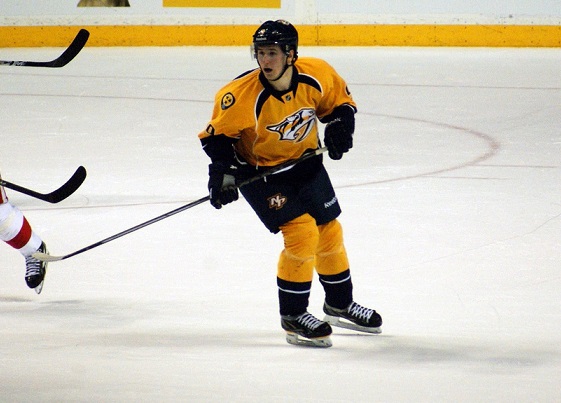 Nashville Predators Head Coach Barry Trotz went on The First Quarter on 102.5 The Game this morning and said 19-year old Swedish phenom Filip Forsberg would be allowed to play in the 2014 World Junior Championships in a couple weeks.
"If he's ready to come back and play, him and his agent have been offered the chance to play for Sweden," Trotz said. "We need him back playing, whatever level that may be, a the World Junior Championships, for us or for Milwaukee. He's a young player that needs to be playing."
While NHL prospects are common place at the World Juniors, it's rare for an NHL club to allow a roster player to participate.
This year's installment of the annual tournament takes place from December 26 to January 5 and is being hosted by Malmo, Sweden.
Forsberg hasn't played since November 15 with an upper body injury.
—
PHOTO CREDIT: Sarah Fuqua (used with permission)