Poile on Rinne's progress: "This is all good news"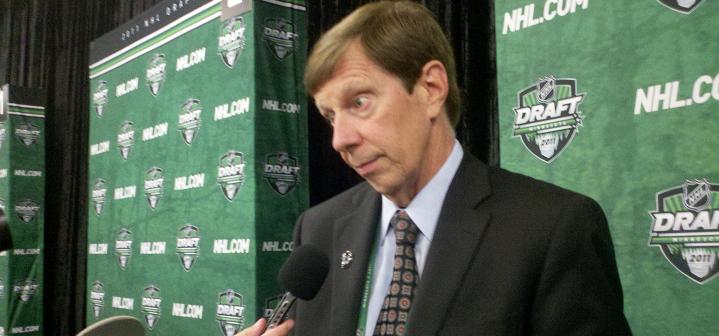 Nashville Predators General Manager David Poile held a brief press conference prior to tonight's game against the Carolina Hurricanes in order to update Pekka Rinne's injury situation.
Rinne, a two-time Vezina Trophy finalist, has been out since October 23 with a hip scope after the doctors discovered an E. coli infection in his surgically repaired hip.
"In a nutshell, the doctor is happy with the progress, Poile said. "He is recommending two more weeks of rehab and then December 20 is sort of a target date to hopefully get him into a more strenuous activity leading him back to playing."
Rinne has missed the last 18 games.
"From my position, I'm obviously encouraged," Poile said. "I guess, honestly, there's never going to be a timetable that's perfect for us until we see him back on the ice but this is all good news. December 20 is the next date where we move forward.
"There's really no time frame we can be exact on but, I'm hoping based on listening to the doctor today that, when we get to December 20, we'll be headed to the home stretch."
Rinne hasn't been on the ice since the last time he played, a 27-save performance in a 2-0 loss to the Minnesota Wild.
"There's no question that he hasn't doesn't anything now for six weeks," Poile added. "Hopefully that will be the topic versus talking about his hip or the infection. That's going to be something that we're going to have to address once he's given the go-ahead."
Rookie goaltender Marek Mazanec, who's playing his first ever season of pro hockey in North America, has filled in nicely. He is 5-5-1 headed into Thursday's game, has pitched two shutouts, was named the NHL's Rookie of the Month for November and has a tremendous .930 save percentage and 2.09 goals-against average.