VIDEO: Poile talks Ryan Suter, Gaustad, Gill and the return of Chris Mason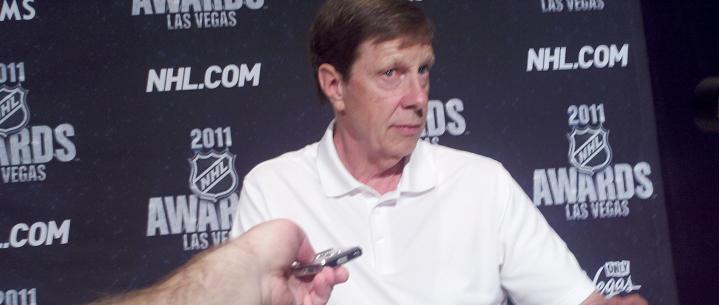 Nashville Predators General Manager David Poile held a press conference at Bridgestone Arena today at 5:00pm Central.  The full video, courtesy of the team's official website, is below.
You'll notice that the optimistic language Poile used to describe the Ryan Suter situation in months past is glaringly absent. You'll also notice that he is ready to make a "firm offer" and then move on if necessary, a far cry from the "loyalty" we've heard about as recent as the NHL Draft.
Of course, Poile also talks about the re-signing of Paul Gaustad and Hal Gill as well as the inking of back-up goaltender Chris Mason this afternoon.

—
RELATED READING:
—
VIDEO CREDIT: NashvillePredators.com