Want to sing the national anthem before a Predators game?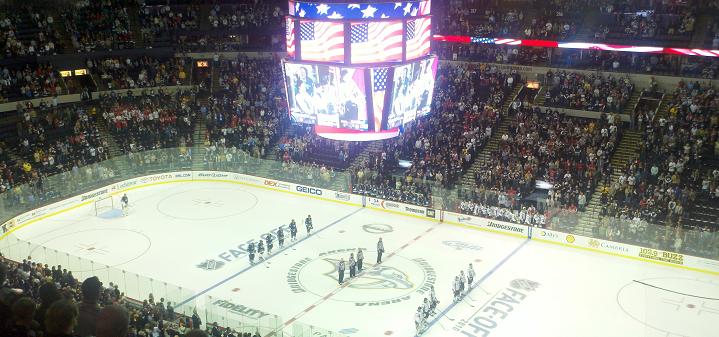 Do you want to sing the national anthem before a Nashville Predators game at Bridgestone Arena? Well, if you can record yourself singing it in 90 seconds or less you may just get the chance!
The Preds will be taking the first 50 mp3 or video submissions between now and Friday, August 26. The top three will be voted on by fans and the winner will get handed a mic right next to an opposing goalie before a Predators home game.
Interested? Then check out the information below and then fill out the entry form HERE.
—
RULES ARE AS FOLLOWS:
Send in a video or MP3 of your anthem rendition starting on August 22 at 10am. The Nashville Predators will take the first 50 submissions and choose the top three. The top-three submissions will be posted to NashvillePredators.com from August 29-31, 2011 where fans will have an opportunity to vote for their favorite. The winner will receive an anthem experience at the Bridgestone Arena!
Anthem submissions will be limited to the first 50 applicants. All anthems will be performed a cappella and must be no longer than 90 seconds. Anthem singers must be 18 years or older by August 22, 2011. Winner will need to perform a live audition a week prior before their experience date.
Click here for the complete list of rules and regulations
TIPS: 
* Performing the anthem in 90 seconds or less is crucial.
* Keep it simple. While making the anthem yours is key, it's also important not to add too much 'flair.'
* Professional video quality is not necessary. Most cell phones or digital cameras shoot a high quality video at a low file size.
—
PHOTO CREDIT: Jeremy K. Gover // section303.com