Want to win a Ryan Ellis-signed copy of On The Wing?…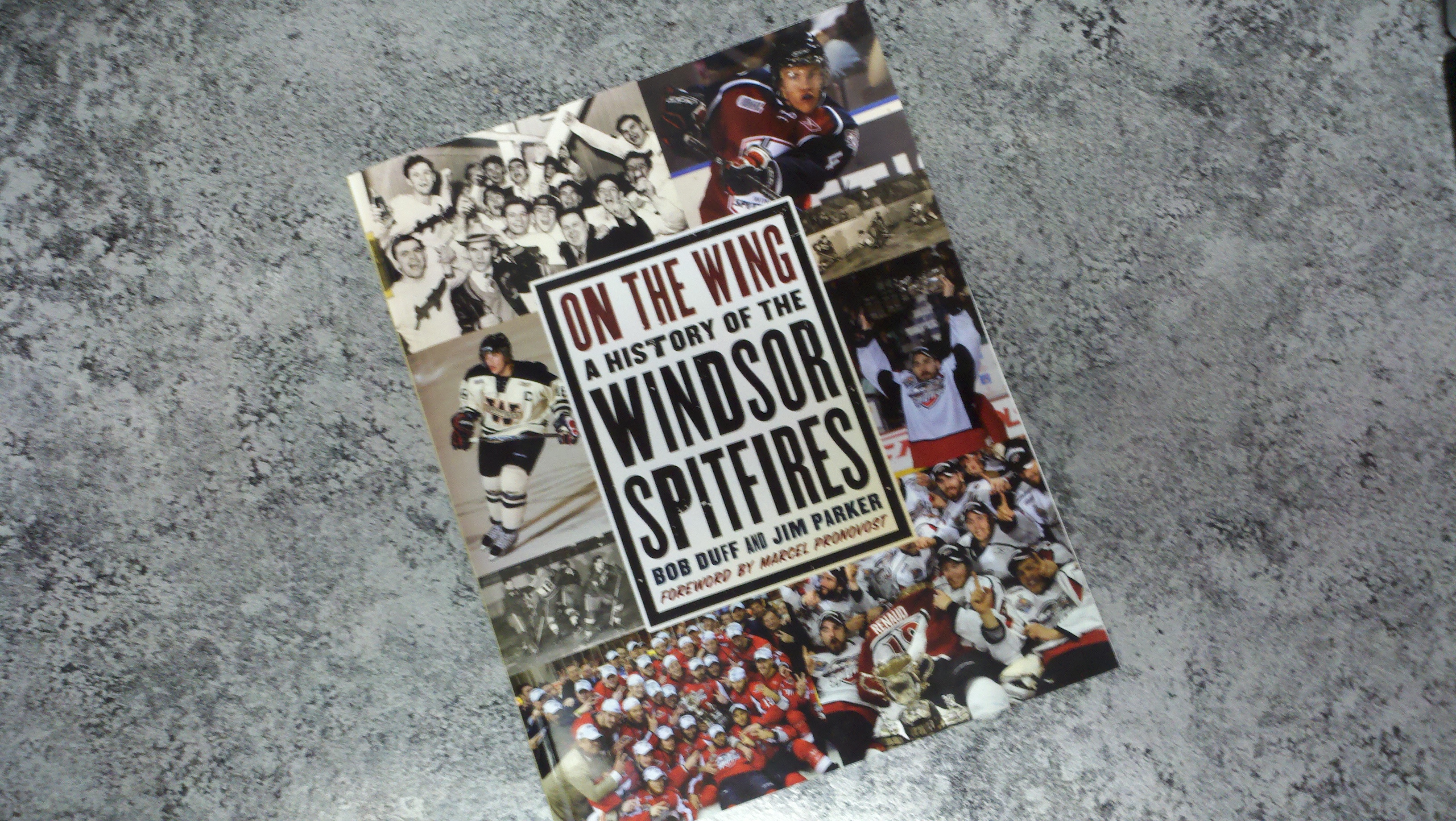 At tonight's Nashville Predators game at Bridgestone Arena, section303.com will be giving away a brand new copy of the book On the Wing: A History of the Windsor Spitfires.
Oh yeah, and the copy we're giving away tonight is signed by none other than Nashville's 2009 first round pick, two-time Memorial Cup Champion and captain of the 2011 Canadian World Junior squad, Mr. Ryan Ellis.
In order to win, show up to the game, follow us on Twitter or on Facebook and get ready. We will tweet a trivia question during the first intermission. The first person with the right answer to find Jeremy outside section 311 during the second intermission wins an autographed copy of the book. And yes, he will have it for you right there on the spot.
(HINT: The correct answer can be found if you use the search box on section303.com)
The book's description on amazon.ca is as follows: "On the Wing: A History of the Windsor Spitfires covers the history of the Squadron from its first inception in 1946/47, through it's rebirth in 1975, to the team's final two years, battling tremendous adversity to become two-time Memorial Cup Champions. Complete with more than 150 photographs, many of them in colour, and many available for the first time, On the Wing offers a history of the team, its heroes, struggles and victories, and is a volume that no true Windsor Spitfire fan, or, indeed, hockey fan, should be without."
The two authors, Bob Duff and Jim Parker, are well versed in Spitfire-lore as they've been reporting on the team for The Windsor Star for nearly 50 years combined.
—
PLEASE NOTE: Those who are ineligible: All those affiliated with or related to section303.com (Jeremy and Lynn Gover, Codey and Brooke Holland, Patten and Sarah Fuqua), any and all Preds bloggers as well as any and all media members. And, of course, anybody I forgot that should reasonably be disqualified.
—
SPECIAL THANKS: The Windsor Spitfires organization and Biblioasis Publishing