What impact does Radulov have on the locker room? Preds talk…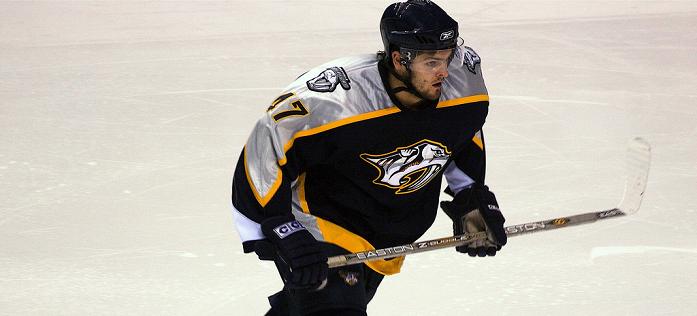 After the Nashville Predators got off the ice for morning skate, the excitement was palpable. Alexander Radulov is coming home.
But what do the players and coaches think about adding him to the dressing room this late in the season?
***
Patric Hornqvist, on whether or not the addition of Radulov would disrupt the team: "No, everybody knows their role. He's a great player. That's the best player we can get right now. That chapter is closed and we can get a top six forward so it's great for us. And he's been here before so that helps too."
Hornqvist, on what he would say to other teams' GM's and fans who are complaining about Radulov being added to the roster this late in the season:  "That's up to them but… It's part of life."
Roman Josi, on whether adding the Russian sniper will be an issue in the locker room: "I played against him in the World Championships in Switzerland. I don't know him personally but I think it's going to be fine. We have a great group of guys here. Like, with all of the new guys who came in (at the deadline), that wasn't a problem so I don't think it's going to be a problem."
Shea Weber, on how difficult it is for the team to contain its excitement for Radulov's arrival: "Well, we haven't seen him yet so, until we see him in person… When he's practicing with you that excitement will go up. But, right now, the team is what it is until he gets here and we need to be good tonight."
Barry Trotz, before the media could ask any questions: "Yes, there's a strong rumor and possibility that Radulov's on a plane coming here. If he's here, then we'll fit him in the lineup just like we have (with the deadline additions). The great thing is, seven or eight guys know him. I mean, when Gaustad got here and Gill got here, they didn't know anybody so I think this is going to be an easier transition. Can he help us? Yes he can. He's a dynamic player. So… that's what I've got for you."
Trotz, when asked whether he would play Radulov if he walked through the door by game time tonight: "No. That's not fair to him."
—
PHOTO CREDIT: Jameson Roper // Flickr (used with permission)