Home
/
Team Notes
/
Social Media Night is back at Bridgestone Arena! Be a part of it…
Social Media Night is back at Bridgestone Arena! Be a part of it…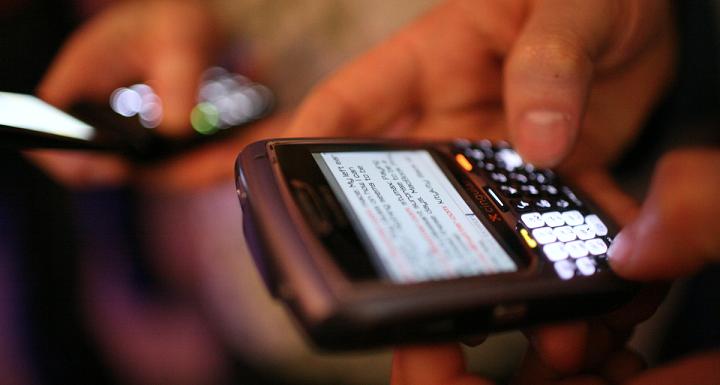 On Saturday, March 24, you could take in all the action in a suite. The Social Media Suite!
If you partook in the first Social Media Night on December 13 against the Calgary Flames, like Nashville Predators fan Kathy Lenhart, then you know that it's a lot of fun and a unique experience.
"One of my favorite parts of the evening was the 'chalk talk' with Brian Poile. It was really interesting to get his perspective,"  Lenhart recalled. "After the game, we even got to sit in on (Head Coach Barry) Trotz's post-game press conference. It was well worth it."
It will be Nashville's second Social Media Night of the 2011-12 season and it's your opportunity to sit in a Bridgestone Arena suite, enjoy all the food and beverage (yes, even beer) you can handle and bounce ideas off of Director of Hockey Operations Brian Poile, all while watching the Preds and Winnipeg Jets.
Per the Predators, for $180, you receive the following:
– 1 suite ticket
– 1 parking pass (upgraded parking when you purchase 4 or more suite tickets)
– All inclusive food and beverage (including beer)
– Pre-game tour of Bridgestone Arena
– Chalk talk pre-game
– Exclusive access with Director of Hockey Operations, Brian Poile during the first period where he'll explain the X's and O's during TV timeouts and answer questions throughout the period
– Gnash and the dancers to appear for photo opportunities
– Doug Brumley (of #FindDoug fame), Nashville Predators Digital Media and Marketing Coordinator, will tweet live from the suite in the 2nd period
– In-game visit by a Preds player not participating in that night's game
– Autographed item for all in attendance
There are only 20 — that's right, TWENTY — available packages for this special event and nobody else in the arena will have the opportunity. If you don't have tickets to the game and want a really unique experience, CLICK HERE to fill out the form and register!
See you at the rink!
About Jeremy K. Gover
Jeremy grew up in the Bay Area cheering for the Sharks since their inception. He moved to Nashville in September of 2005 and became a season ticket holder a day later. Thankfully, he no longer bleeds teal. You can e-mail Jeremy at [email protected].
Upcoming Schedule
Minnesota at Nashville

November 30, 2023 at 7:00 pm – 10:00 pm

ESPN+, BSSO, BSNX, BSWI

NY Rangers at Nashville

December 2, 2023 at 3:30 pm – 6:30 pm

MSG, BSSO, ESPN+

Nashville at Buffalo

December 3, 2023 at 6:00 pm – 9:00 pm

MSG-, BSSO, ESPN+

Nashville at Chicago

December 5, 2023 at 7:30 pm – 10:30 pm

NBCS, BSSO, ESPN+

Tampa Bay at Nashville

December 7, 2023 at 7:00 pm – 10:00 pm

BSSU, BSSO, ESPN+

Nashville at Toronto

December 9, 2023 at 6:00 pm – 9:00 pm

BSSO, NHLN

Nashville at Montreal

December 10, 2023 at 6:00 pm – 9:00 pm

BSSO, ESPN+

Philadelphia at Nashville

December 12, 2023 at 7:00 pm – 10:00 pm

NBCS, BSSO, ESPN+

Nashville at Carolina

December 15, 2023 at 6:30 pm – 9:30 pm

ESPN+

Washington at Nashville

December 16, 2023 at 7:00 pm – 10:00 pm

BSSO, MNMT, NHLN