Who should represent Nashville at the All-Star Game?…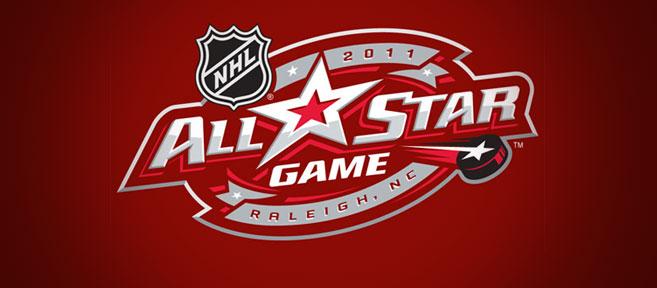 When the National Hockey League announced the top six vote getters for the 2011 All-Star Game in Raleigh, North Carolina this morning, there were very few surprises.
Fans could hardly be shocked when Sidney Crosby, Evgeni Malkin, Kris Letang and Marc-Andre Fleury of the Pittsburgh Penguins and Jonathan Toews and Duncan Keith of the Chicago Blackhawks were the ones named to round out "the top line." A couple noteable guys missing were Washington Capitals superstar Alexander Ovechkin and Tampa Bay Lightning sniper Steven Stamkos.
But, as Predators fans, we're used to the big boys getting all the attention so our focus turns to another question. Will each club be represented in Raleigh? And, if so, who should represent the Nashville Predators?
Most would say team captain Shea Weber, and who could blame them? He's got one of the hardest shots in the league, he rose to national stardom during Canada's gold medal run at last year's Olympics, he leads the Preds in scoring (tied with Steve Sullivan with 20 points) and, of course, he's the team captain.
But what about his defense partner, Ryan Suter? Weber struggled when Suter was out of the lineup this year. He only found the scoresheet twice (one goal, one assist) and, probably the most telling stat, was a minus-8 in those 11 games.
Come to think of it, the team struggled too. With the 25-year old Madison, Wisconsin native in the lineup, the Preds were 15-7-5 and secured 35 of their 44 points in the ultra-competitive Western Conference standings. By contrast, with Suter on the shelf, Nashville went just 4-6-1 and gave up three or more goals in six of the 11.
Additionally, Suter leads the Preds with a plus-10 rating and he's scoring at the fourth highest points-per-game clip in Music City (0.56 pts/gm). All from the blueline.
So while Weber and Suter are the obvious choices, they aren't the only guys who should be considered. What about rookie standout Anders Lindback (sixth best save percentage in the NHL)? Or Pekka Rinne (fourth lowest goals against in the NHL)? Or maybe even Patric Hornqvist (led the Preds in goals last year and is tied for the lead this year)?
Who do you think should represent the Nashville Predators at the 2011 All-Star Game? Leave your thoughts in the comments section and let's get the discussion going!
NOTE:  The rest of the players going to Raleigh will be announced on January 11.