Who will the Preds play? (scenarios updated)…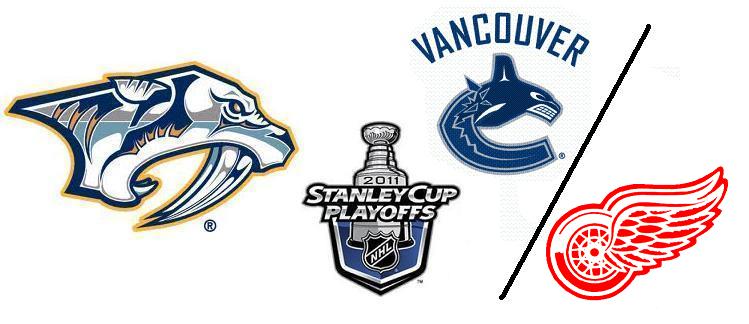 So you want to know who the Nashville Predators will play in their first ever second round appearance? Well, thanks to the San Jose Sharks ousting the Los Angeles Kings in overtime last night, only two possibilities remain.
The #8-Chicago Blackhawks were down three games to none in their first round playoff series against the #1-Vancouver Canucks before things went horribly awry. The defending Stanley Cup Champions battled all the way back to force a Game 7 tonight in Vancouver. The winner of tonight's contest goes on. The loser goes home.
So what does this mean for the Preds? It means the Predators will find out their second round opponent tonight.
The Stanley Cup Playoff format states that, in the second round, the highest advancing seed plays the lowest advancing seed and then the two other advancing teams play each other. If the Canucks win tonight's Game 7, they'll play the lowest advancing seed (#5-Nashville). If the Blackhawks manage to become only the fourth team in NHL history (and fifth team in professional sports history) to come back from a 3-0 deficit to win a series, the Preds will play the #3-Detroit Red Wings.
So buckle up Nashville. It's going to be another late night as this one game determines the fate of five teams.
Here are the scenarios that will determine who the Preds will play in the second round.
The Predators will play the Canucks in the Western Conference Semifinal if #1-Vancouver wins tonight's Game 7.
The Predators will play their archrival the Detroit Red Wings in the second round if the #8-Chicago Blackhawks win tonight's Game 7.