Why is tonight so important to the Predators season?…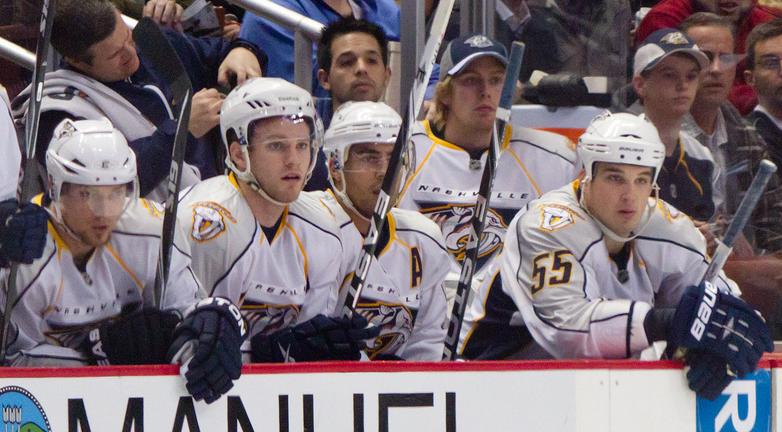 Are the Nashville Predators an overtime period away from 8th place in the Western Conference? Yes. Are they two wins away from home-ice advantage? Yes. Are there still 40 days left in the NHL's regular season? Yes.
So then why is Tuesday, March 1 such an important day for this team?
The Predators skate in Edmonton tonight against the Oilers. Despite being one of the most fun teams to watch, Edmonton is just 20-35-8 on the year and are 24 points out of a playoff spot. So, needless to say, they won't be getting into the dance this year.
But will the Predators be? Personally, I think it all depends on tonight's action.
Let's assume, for the sake of argument, Nashville loses. Edmonton has, after all, given them fits this season. This is supposed to be the league's worst team but blanked the Predators — in Music City, mind you — 4-0 on February 7 and, on their previous western Canada road trip, saw Edmonton push them to the brink before finally winning via shootout.
So, like I was saying, let's assume Nashville loses. This is the first game post-yesterday's trade deadline. Almost every fan wanted (for the right price) a goal scorer but that didn't come. Matter of fact, nothing came. General Manager David Poile and the Predators decided to stick with what they had in the dressing room. But maybe the dressing room was like the fans, hoping for a little help in the scoring department. So if Edmonton beats the Preds tonight, it would be pretty easy to look back and say "why didn't we bring in help, again?" And, since it's after the deadline, there's a sense of finality to it.
Secondly, they'd be starting off their four-game road trip with a loss. You never want to start off a road trip with a loss, let alone against the one team on the trip you should beat. Thirdly, Calgary (currently in 7th place), Dallas (8th), Phoenix (4th) and San Jose (3rd) all play tonight. The Predators can't avoid a disappointing outcome between Dallas and Phoenix as they play each other but if the Flames beat the St. Louis Blues and the Sharks knock off the lowly Colorado Avalanche — and again, the Preds lose — Nashville could further see their playoff hopes fade.
Couple those things with the fact that there's no longer a chance to enlist any scoring help and it may not sink the ship for good (although some on Twitter, in particular, would have you believe that), it will make for a much harder climb.
So March 1 is a very important date to the Nashville Predators organization. It'll be interesting to see how they take the lack of action at the trade deadline. Will they take it as a vote of confidence? Or will they take it as yet another year that Poile failed to go out and fill the goal scoring void?
—
PHOTO CREDIT: Bridget Samuels // special to section303.com (used with permission)