303's TOP 12 MOMENTS OF 2012: A personal #1…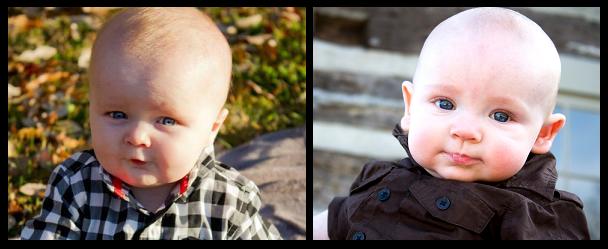 #1: Codey and Jeremy become dads
DISCLAIMER: We've been calling it "303's Top 12 Moments of 2012″ for a reason.
As you know, Codey and I run this site. Codey sits in 303 and is the voice of the fan while I sit on blogger's row where I can bring you access to the players and coaches. Not only are we partners-in-crime at the rink, but we're good friends away from the rink as well. So it was a nice surprise when we found out that, within a month of each other, we'd be welcoming our first children into our respective families.
On May 11, 2012, Cameron Holland was born and became the newest member of the Nashville Predators fanbase. Just a few weeks later, on June 8, Mogilny Gover followed and promptly joined Cam in that club.
While there are so many amazing memories that surround hockey and the Predators in 2012, Codey and I will always remember it as the summer that our first children were born. And, for that reason, the births of Cam and Mogilny are our top moment in our Top 12 Moments of 2012.
Hope to see you at the rink soon. (With Cam and Mogilny in tow.)
—
PHOTO CREDIT: Rachel Rosato Photography