A behind-the-scenes video of the Preds Player Calendar…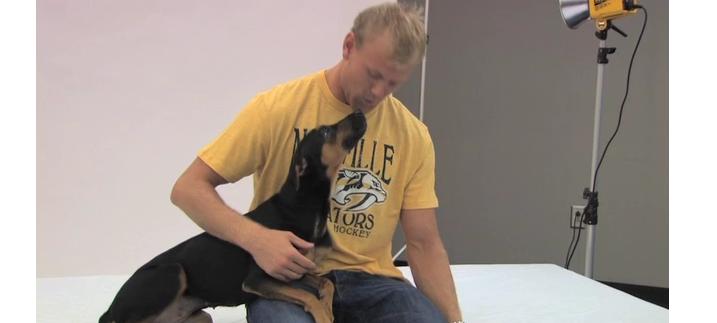 We at section303.com are huge dog lovers. Codey has two maltese and Jeremy has a basset hound and volunteers with Agape Animal Rescue. So what better way to celebrate their love of dogs and hockey than with an event that brought them both together?
Last Tuesday night, the Nashville Predators gave fans in attendance a 2011-12 Player Calendar featuring the players' own dogs and some lovable canines that are available through the Nashville Humane Society. Below is a behind-the-scenes look at the photo shoot, courtesy of the Preds.

—
PHOTO CREDIT: screen shot of the video // Nashville Predators