Home
/
Team Notes
/
Tonight is Social Media Night at Bridgestone Arena…
Tonight is Social Media Night at Bridgestone Arena…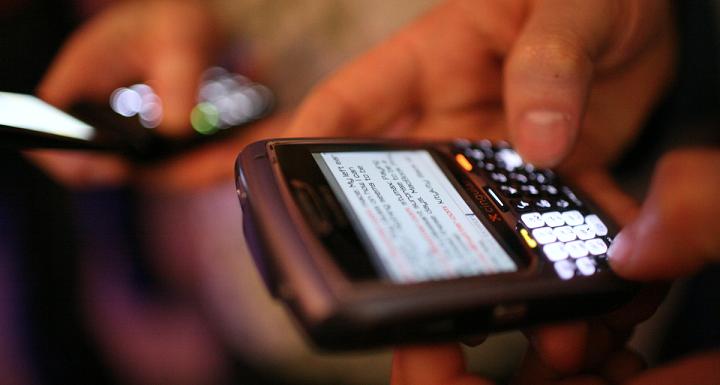 If you tweet and have $350, you (and a friend) could be living the good life at tonight's Nashville Predators game.
Tonight is an uber-rare opportunity to sit in a Bridgestone Arena suite, enjoy all the food and beverage (yes, even beer) you can handle and bounce ideas off of Director of Hockey Operations Brian Poile, all while watching the Preds and Calgary Flames.
Per the Predators, for $350, you receive the following:
– 2 Suite tickets
– 1 parking pass (upgraded parking when you purchase 4 or more Suite tickets)
– All inclusive food and beverage (including beer)
– Pre-game tour of Bridgestone Arena
– Chalk talk pre-game
– Exclusive access with Director of Hockey Operations, Brian Poile during the first period where he'll explain the X's and O's during TV timeouts and answer questions throughout the period.
– Gnash and the dancers to appear for photo opportunities
– Bryan Mullen, Nashville Predators Digital Media and Marketing Coordinator will tweet live from the suite in the 2nd period
– In-game visit by a Preds player not participating in that night's game
– Autographed item for all in attendance
There are only 20 — that's right, TWENTY — available packages for this special event. If you don't have tickets to tonight's game and want a ridiculously unique experience, CLICK HERE to fill out the form and register!
See you at the rink!
About Cellblock 303
The smiley face to the left might seem innocent enough, but it's on the logo of a group that's far from innocent. The loud, rambunctious group in Cellblock 303 will let you know in a heartbeat what they think. Section 303 in the Bridgestone Arena is where this evil smile calls home.
Upcoming Schedule
Nashville at New Jersey

December 1, 2022 at 6:00 pm – 9:00 pm

MSG+, BSSO

Nashville at NY Islanders

December 2, 2022 at 6:30 pm – 9:30 pm

ESP+

Nashville at Tampa Bay

December 8, 2022 at 6:00 pm – 9:00 pm

BSSO, SUN+

Ottawa at Nashville

December 10, 2022 at 12:30 pm – 3:30 pm

BSSO, TVA, TSN5

Nashville at St. Louis

December 12, 2022 at 7:00 pm – 10:00 pm

BSSO, BSMW

Edmonton at Nashville

December 13, 2022 at 7:00 pm – 10:00 pm

BSSO, RSW

Nashville at Winnipeg

December 15, 2022 at 7:00 pm – 10:00 pm

BSSO, TSN3

Nashville at Colorado

December 17, 2022 at 8:00 pm – 11:00 pm

ALT, BSSO

Edmonton at Nashville

December 19, 2022 at 7:00 pm – 10:00 pm

BSSO, RSN

Nashville at Chicago

December 21, 2022 at 7:30 pm – 10:30 pm

NSCH, BSSO