Agape Rescue's Luv My Dog Day is this weekend…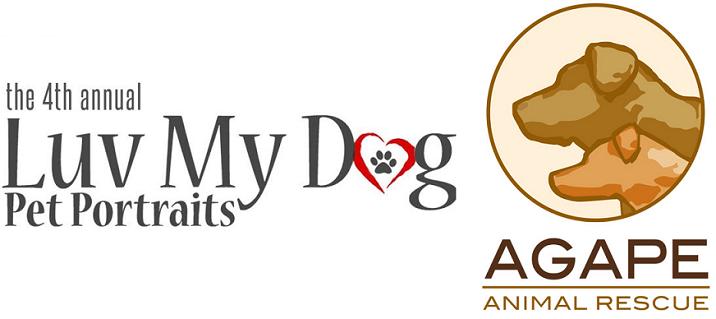 Yes, we know it's not hockey related but this cause is very near and dear to our hearts.
Consider it a "We Are Nashville"-type initiative, if you must.
If you are dog lovers like us, please consider participating on Saturday morning. Cummins Station is about three blocks from Bridgestone Arena so you're already familiar with the area. We promise it will be an amazing way to "pre-game" with your dog.
We did not receive any money or services for advertising this event, that's how much we believe in it. So, if you have a canine family member, help out a local rescue organization and get a stunning professional portrait at the same time.
All the information (and the digital flier) is below.
***
EVENT TIMES:
Feb, 4th from 9:00AM – 2:00PM
(first come, first served)
PLACE:
Harmony Designs Photography
Cummins Station
209 10th Avenue South, Suite 146
Nashville, TN 37203
The $25 per dog sitting fee will benefit Agape Animal Rescue 100%! And if you wish to be in the shoot with your dog, we have you covered! For an extra donation of only $10 per person, you can get your picture made with your favorite pooch! Children under the age of 2 will need another adult in the photo with him/her.
We are excited to announce that our top sponsor, Melo Financial Services, has agreed to donate $50 to Agape for every already discounted, 11×14 Showcase Frame Special purchased by our attendees, up to $2000! You get a fabulous frame with a precious photo of your pet … and you help save a rescued dog at the same time!
With your help, Luv My Dog Day 2012 will be a smashing hit. We can't wait to see you there, and we appreciate all of your support!