Announcing the 4th "Summer Sucks, Drop the Puck!" event…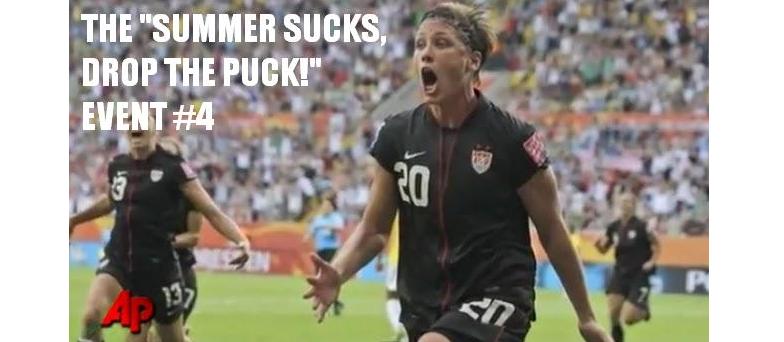 It's official. The United States is in the Final of the 2011 Women's World Cup. And we want to get together with you to watch it!
This Sunday afternoon, at 1:30pm Central, we'll all be meeting up at Bleacher's Sports Grille in Franklin to watch the Women's World Cup Final and we hope that you'll join us.
With their 3-1 victory over France today, the United States women advance to play the winner of Japan and Sweden. That game will take place this afternoon. Sweden is heavily favored over a Japan squad that was lucky to get past host country Germany in the Quarterfinals this past weekend. Also, Team USA's only loss of the World Cup was a 2-1 loss to Sweden during the group stage.
Sport is always better when you watch it in groups. Especially groups who are all pulling for the same team. And especially when there are countries involved. So deck yourself out in Americana and show up to Bleacher's and let's root on the ladies of the US Soccer Team together!