Another Preds free agent moves on; O'Brien to Colorado…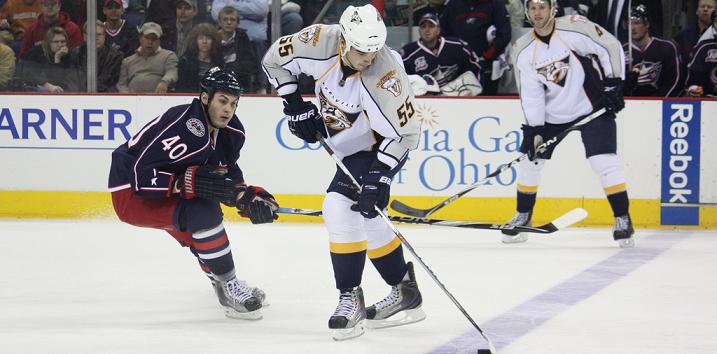 When Shane O'Brien was brought into the Nashville Predators organization, he came with a reputation as a trouble maker. A loose cannon, if you will. Instead of prove that reputation right, he became a stalwart on defense and played an important role in the success of the team. Especially after Francis Bouillon was lost for the season with a concussion.
He reportedly wanted a long term deal in Music City and that wasn't something that General Manager David Poile wasn't willing to do. After all, he's got three defensemen in the system who are ready to make the jump to the NHL in Ryan Ellis, Mattias Ekholm and Roman Josi. Even though none of those prospects play the same type of game O'Brien does, they make his loss (and the loss of Cody Franson to the Toronto Maple Leafs) possible.
The Port Hope, Ontario native will suit up for his fifth team in six years when he dons a Colorado Avalanche jersey on opening night. We will have his contract details when we get out of the Predators' Skate Of the Union event.
Predators fans everywhere will miss moments like the one below and wish him the best of  luck.
—
HEADLINE PHOTO CREDIT: Elise Lotz // special to section303.com (used with permission)
INSET PHOTO CREDIT: Jennifer Parker // special to section303.com (used with permission)