Want to see the Preds' new home jersey? See it here first…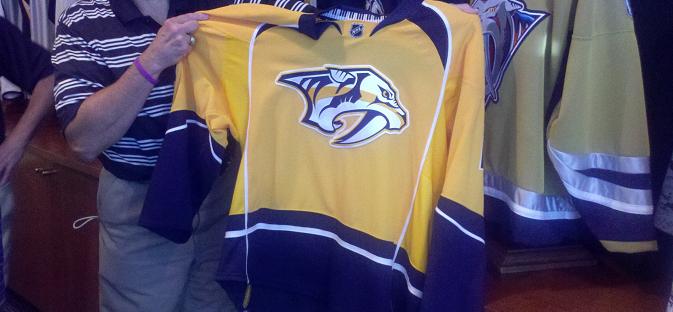 The Nashville Predators unveiled their new home jersey at the 2011 Skate Of the Union and, because they did, we can finally release our photos of the jersey.
Let me take a second and say that the pictures only do it only a shade of justice. The jersey is stunning. And I'll be the first to tell you that when I saw the leaked photos a few weeks ago, my immediate reaction (which was out loud, by the way) was "oh no." My reaction when I saw the jersey this afternoon was the exact opposite. So judge what you will with this photos, but wait until you see it in person. It'll blow you away.
Without further ado, below are the photos of the new home jersey.
—
HEADLINE PHOTO CREDIT: Jeremy K. Gover // section303.com
INSET PHOTO CREDITS:
Jeremy K. Gover // section303.com
Ryan Porth // RLDHockey.net