VIDEO: Jordin Tootoo suspended two games for hit on Ryan Miller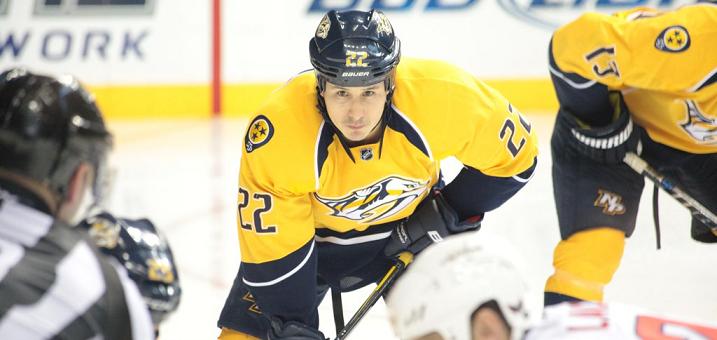 The National Hockey League has suspended Nashville Predators forward Jordin Tootoo two games for his hit on Buffalo Sabres goaltender Ryan Miller.
The incident took place during Buffalo's 3-2 win on Saturday night inside Bridgestone Arena.
The maximum suspension Tootoo could've received was five games, per league rules. If a player facing disciplinary action has a hearing with the league via phone, the maximum sentence in five games. If a player is summoned to the NHL offices, the sky's the limit.
The NHL's head disciplinarian Brendan Shanahan announced the ruling this afternoon.
Shanahan's official video explanation is below.

I originally said he'd get five games. Some Preds fans thought he shouldn't get anything at all. So, is a two game suspension just? Is it excessive? Is it not enough? Tell us in the comment section below.
—
PHOTO CREDIT: Leanne Charles // special to section303.com (used with permission)