Buffalo fires Ruff; Trotz now longest tenured coach in NHL…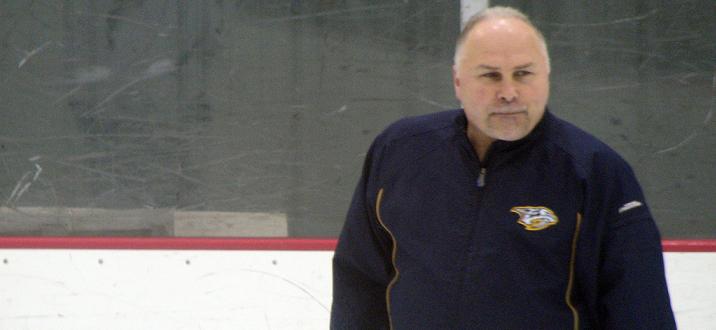 The 6-10-1 Buffalo Sabres have lost four of their last five games, have the second worst power play in the league, are dead last in the Northeast Division and have the worst face-off percentage (44.6%) in the NHL. If all that wasn't enough, they just received word that their coach of 15 years has been fired.
Lindy Ruff spent 1,165 games behind the Sabres bench. He was hired on July 21, 1997 and compiled a 571-432-78-84 record (W-L-T-OTL), won the Jack Adams Award in 2006 as the best coach in the NHL and even led his team to a Stanley Cup Final in 1999.
Ron Rolston, the coach of the Rochester Americans (Buffalo's AHL-affiliate), has been named interim head coach.
One man's loss is another man's gain, however. Barry Trotz, the only head coach the Nashville Predators organization has ever known, is now the longest tenured head coach in the National Hockey League.
Trotz has a 511-428-60-84 record since being hired just 16 days after Ruff but has a season's worth of hockey less thanks to the Predators not starting play until 1998. He already holds the NHL record for most wins by the first coach of an expansion franchise, he's 15th on the NHL's all-time wins list and, with 32 more victories, he'll pass legendary Chicago Blackhawks coach Billy Reay for 14th.
Chicago's Joel Quenneville and St. Louis' Ken Hitchcock are the only other active coaches with more than 500 career wins, giving the Central Division all three.
Ruff sits at 12th on the all-time list and Trotz's first chance to realistically catch him would come sometime in 2015.
—
PHOTO CREDIT: Paul Nicholson // Flickr (used with permission)