Come "Sleepwalk" with us at our first "Lockouts Suck" event…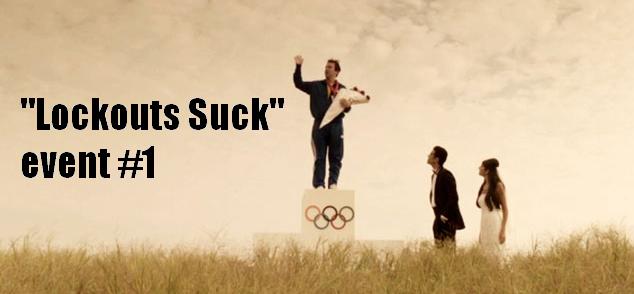 What are you doing this weekend? Hanging with us, that's what!
Your favorite Nashville Predators blogs are banding together in the name of a good time! Hockey Night in Nashville, Inside Smashville, Section303, Puck Scene, Smashville 24/7, Preds On the Glass, The Predatorial and Penalty Box Radio are inviting you to forget all about the lockout and join some of us at The Belcourt on Friday at 6:00pm.
Award-winning comedian Mike Birbiglia has been touring the country for over 10 years. He's released successful albums such as Dog Years (2004), Two Drink Mike (2006) and My Secret Public Journal Live (2007) as well as a hilarious DVD entitled What I Should Have Said Was Nothing (2008). His most recent effort, Sleepwalk With Me, started as an album, became a best selling book and is now a feature film.
The film version is making its way to Nashville for a limited run and we want you to experience it with us!
Tickets are just $8.75 for adults and $7.25 for students, children and military members. Speaking of children, if you're wondering whether you can bring your kids, the film isn't rated but Birbiglia tweeted that the rating would be PG-13.
Sleepwalk has earned an 86% fresh rating on movie review site Rotten Tomatoes so you know it's going to be a good time. Plus, several of your favorite Predators bloggers are Birbigs-heads, which often results in random Birbiglia-reciting up on bloggers row during Predators games. (If that's not a testament to his humor, we don't know what is.)
Birbiglia was our guest on The 303:30 back in September of 2009, just days before his last live gig in Music City.
The official trailer is below. Click play, then CLICK HERE to get your tickets, then join us on Friday night at the Belcourt.
.