Craig Smith dominates rookie games, ready for big club already?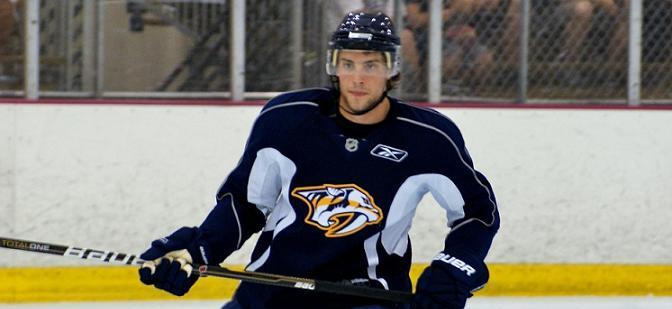 The writing is on the wall here.
Nashville Predators General Manager David Poile told the crowd at the Skate Of the Union this summer that he was trying to talk Wisconsin Badger Craig Smith into leaving school. Why? Because — and I quote — "he'll have a real good chance at making our team."
Now, at the time, there was some speculation as to what that meant. The Predators have always had the view that their AHL affiliate Milwaukee Admirals and the big club in Music City were one "team." So, by that rationale, Poile was believed to have meant that Smith was ready for the pro game.
After the last 24 hours, that might not be what he meant at all.
Smith bagged four goals and added an assist against the Tampa Bay Lightning prospects on Monday night. All he did for an encore was score two more against the Florida Panthers prospects on Tuesday, including the game winner.
The dominance is important to note but it's not the end-all, be-all. These were rookies against rookies. The true test will come during the pre-season games when Smith (and Ryan Ellis and Taylor Beck and Mattias Ekholm and…) will be playing against professional competition. Yes, there will be prospects in those games as well, but the pre-season rosters are at least closer to NHL rosters than a couple of rookie contests in South Florida.
If Smith continues to impress in late September, don't be surprised if you see his name on the back on a Predators sweater come October.
—
SPECIAL THANKS to George Richards of the Miami Herald for live chatting during the game.
—
PHOTO CREDIT: Sarah Fuqua // special to section303.com (used with permission)