Depending on tonight's lottery, Poile and Preds have some decisions to make…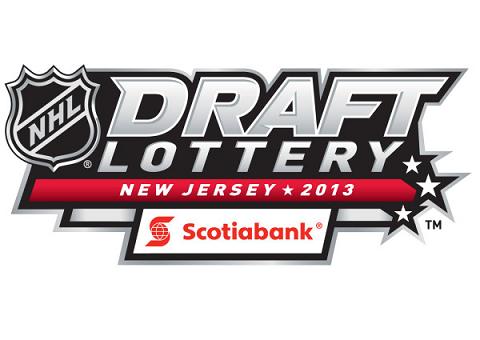 Well, tonight's the night. The Nashville Predators will find out whether they can finally put their miserable 2013 season behind them or if their bad luck will continue even after their final game.
Monday night at 7:00pm Central, the NHL will hold the 2013 Draft Lottery. Every team that failed to qualify for the playoffs is eligible to win the lottery and, therefore, pick first overall on June 30.
The Predators finished the regular season 16-23-9, good for 27th place in the league's standings. This makes them "Team 4" as they were the fourth worst team in the league. Slotted where they are, the Preds will either pick first (winning the lottery), pick fourth (if Florida, Colorado or Tampa Bay win) or fifth (if any other team wins).
Nashville sits in "the danger zone" right now. They can fall to fifth and, while they'd still get a really good prospect at #5, the elite forward who can step in right away and make a difference will almost certainly be taken in the top four. There are still pretty good odds to get into that top four, however. According to Brian Costello, Senior Editor of The Hockey News, the Preds have a 10.7% chance to win the lottery, a 58% chance to pick fourth and a 31.3% chance that they'll fall to fifth. Regardless, a top five pick is guaranteed for Nashville and that's something they haven't had since picking David Legwand second overall in 1998.
Now, normally that wouldn't be anything to be excited about, especially for a club that went to the Western Conference Semifinals the past two years. But this is different.
Teams that usually pick high in the draft are teams that have been bad for a while. Take the Edmonton Oilers for example. They haven't made the post season since 2006 and have had the top overall pick the last three summers. The New York Islanders are another great example. They've had four straight top five picks before finally making the playoffs this season. The Chicago Blackhawks, before they won the Stanley Cup in 2009, charted a similar course, missing the playoffs three straight seasons and having not won a playoff round in nine straight before picking Jonathan Toews third in 2006 and Patrick Kane first overall in 2007.
Nashville is in a very exciting situation, all things considered. The Oilers, Islanders and mid-2000's Blackhawks didn't have pieces to build around. They were searching for those pieces. The Predators have those pieces in place already. At 27 years old, captain Shea Weber is one of the best all-around defensemen in the league and Pekka Rinne, 30, is one of the world's best goaltenders. Both are locked up for the long term. All they need now is a dynamic forward to build the offense around.
Could that be Filip Forsberg? Possibly. He's certainly shown promise in his brief five-game stint at the NHL level. But one player does not make an offense. In hockey, you need at least two (see: Chicago, Pittsburgh, Vancouver, San Jose, etc.) and Forsberg could be the first piece.
Enter Nashville's top five pick this summer.
The cream of the crop this year isn't just one or two players deep. It's actually four. And, the best part about the four? It's a diverse group who bring different strengths to the table. And that means different teams will value the top four differently based on their organization's needs.
Defenseman Seth Jones is considered by just about every publication as the top prospect in the draft class. At 6'4″ and 205 pounds, Jones' frame is huge for an 18-year old and he should fill out to Weber-type size in a few years. His skating is superb and he can be dominant at both ends of the ice. Teams like Colorado, Tampa and Florida should be considering Jones as he would help balance out the offense-heavy players in their system.
Nathan MacKinnon has been called "a superstar in the making" and is one of the two elite centers available. He's a tad undersized at 5'11", 180 pounds but is the "complete combination of speed and skill."
The other elite center is Finnish-born yet Russian-named Aleksander Barkov. At 6'2″ and 205 pounds, the 17 year old tore up the Finnish Elite League this season. Playing among men, he finished the year ninth in league scoring with 48 points (21 goals and 27 assists in 53 games) and appears primed to step right into the NHL next season. Even Jonathan Willis of The Edmonton Journal calls Barkov "the most promising Nordic forward since Peter Forsberg."
Finally, there's winger Jonathan Drouin. But, instead of tell you about him, here's just a sample of what he brings to the table.

As you can see, Nashville has some decisions to make. And those decisions are based on where the lottery takes them. If they do get to pick first, do they take the defenseman and have a blueline corps that features two-time Norris Trophy nominee and Olympic goal medalist Weber, up-and-comer Roman Josi, solid veteran Kevin Klein and a young stud in Jones? All of a sudden, a defense that searched for answers in 2013 looks pretty stout for 2014 and beyond.
Or do they trade down a couple spots so a team like Colorado or Tampa Bay can jump up and get their hands on a guy like Jones? After all, if you're the Predators, picking at three or four still gives you that dynamic forward you're looking for. You have to figure that allowing the Avs or Lightning to leapfrog Florida to get a guy who can come in and immediately help their back end would yield a high return. Would Florida give up their second rounder to sweeten the pot? Would the Avs sacrifice their first round pick in 2014 as well? Is there a roster player on their team or prospect in their system that the Predators have their eye on? These are all options for General Manager David Poile and AGM Paul Fenton.
As long as they pick in the top four, Nashville is guaranteed one of the top forwards. If they pick fifth, all bets are off. There is a wild card, however. Russian winger Valeri Nichushkin is considered by most to be a top two or three talent in this year's class but that's before the KHL factor comes into play. TSN's Bob McKenzie thinks as most do, that Nichushkin will fall as a result. Corey Pronman of Hockey Prospectus has heard he would be a top two player were it not for "the factor." Which begs the question: is there a team that picks ahead of the Preds who likes Nichushkin so much that they're willing to take the gamble? If so, Nashville would still have one of the elite forwards on the board if and when they pick at five.
They'll start weighing those options tonight. At 7:00pm Central, the 2013 NHL Draft Lottery takes place and Nashville's draft puzzle will become a little more clear. We hope you'll join us at Brewhouse South tonight to watch the festivities. The 303 menu will be available for the final time this season and we'll have plenty of prizes to give away.
See you there!